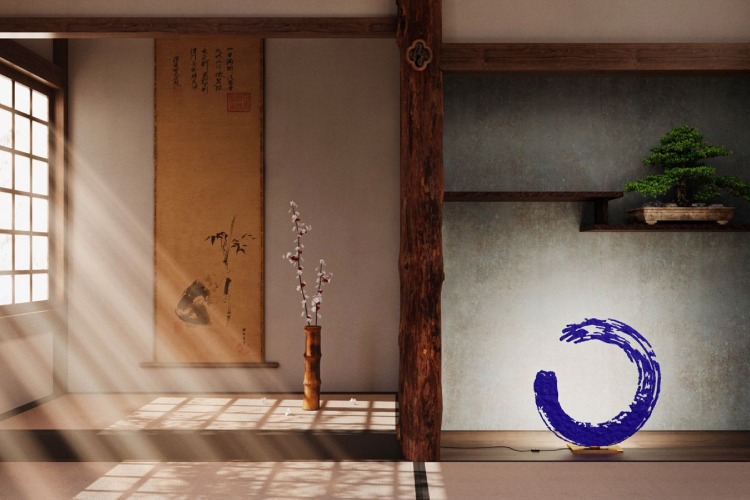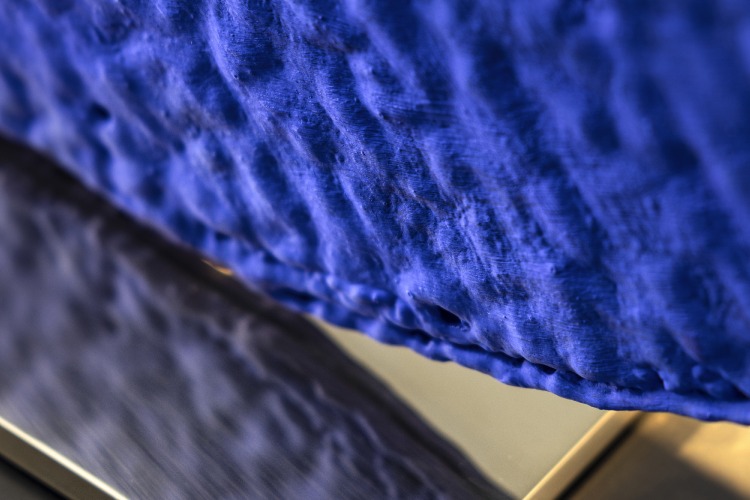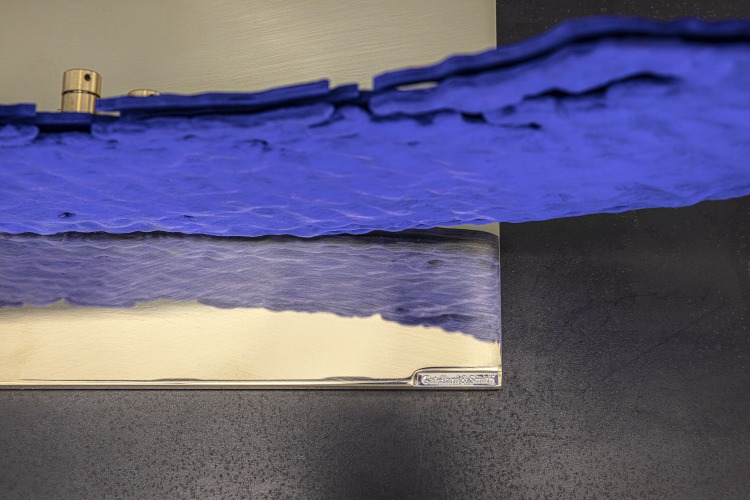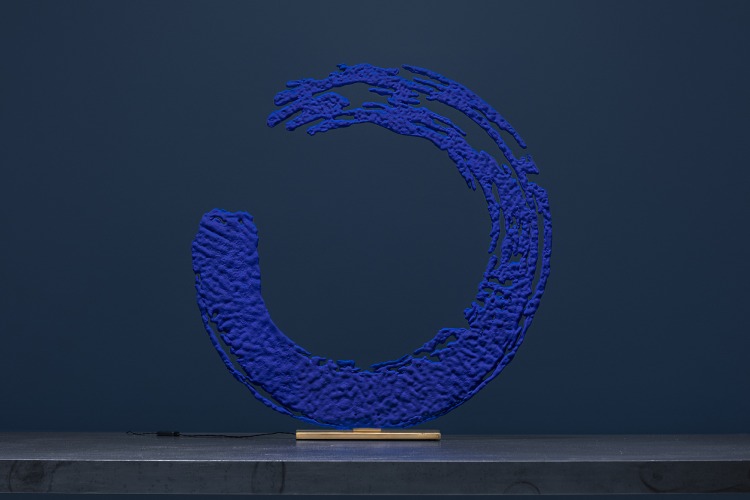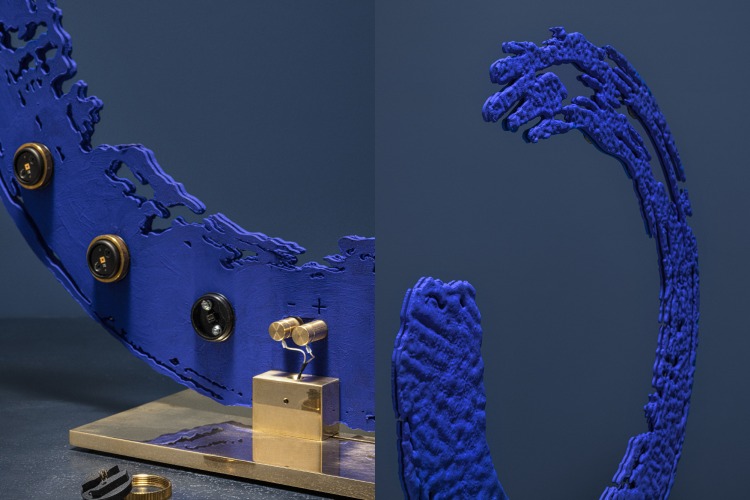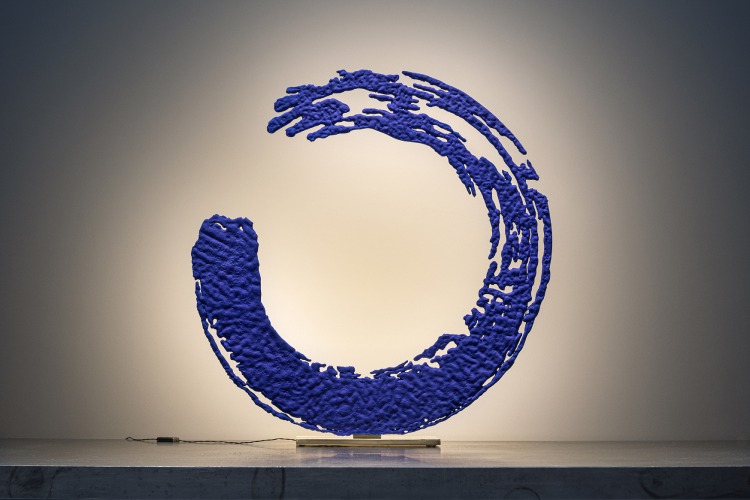 Enso is a table lamp designed by Enzo Catellani and manufactured by Catellani&Smith.
In the ancient art of Japanese calligraphy, Enso is an allegory of wholeness and enlightenment: an imperfectly perfect circle that emerges from the gentle, spontaneous movement of the hand. Enso is life, born to evolve until it ends. And just like life, Enso is never the same as the others.
During his time in Japan, Enzo Catellani discovered the beauty of these slow, precise movements, and is still working to discover their essence. And this delicate move takes on a three-dimensional character, becoming the "object" of the new Enso creation.
The blue circle, painted by hand, reproduces the fruit of that immediate movement, as if drawn in space. Enso's origins appear to be infused with ink, disappearing when it reaches the end of its journey. The colour, which diminishes along the way, does not make it to the closing of the circle, deliberately interrupting the beginning and end of the cycle to indicate that there is still room for growth and evolution.
The circular sculpture rests on a brass base, while the LED light source - for which an innovative patented wireless connection and distribution system was used - is hidden behind the structure of the lamp, creating a soft light effect on the wall.
The hand-painted lamp, elegant and essential, is full of meaning and symbolism. Catellani places eleven LEDs in the rear, while the front is left solely to admire, adorned with brass details.
Enso is undoubtedly a lamp with a strong dramatic presence that will enrich any environment in which it is placed.