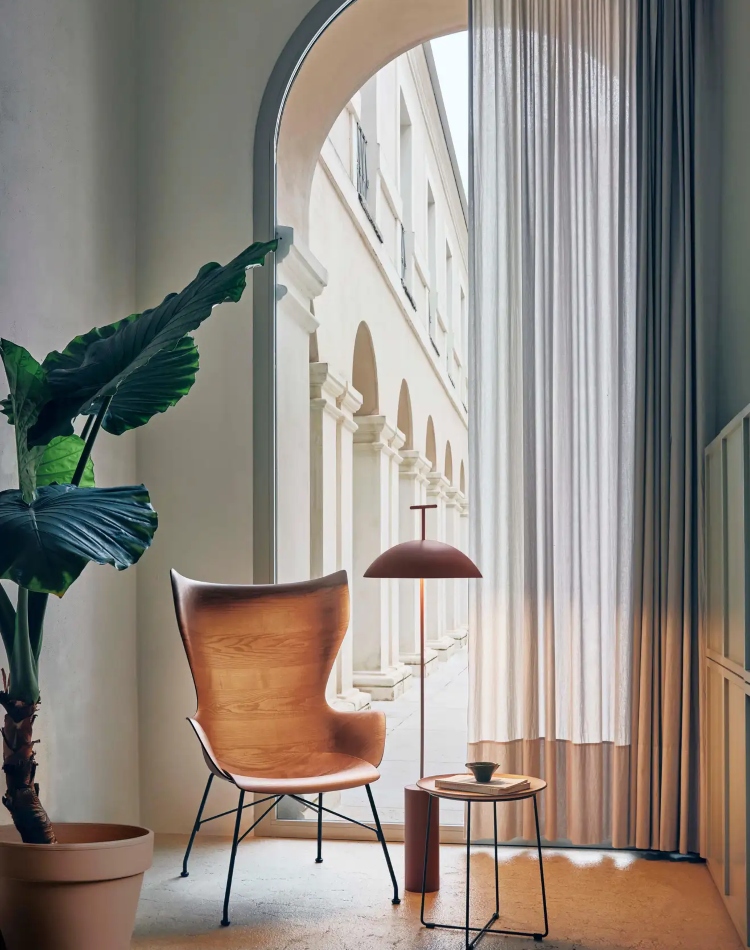 The Geen-A is the first reading lamp from the Kartell brand, which complements their lighting range with a product designed for this specific purpose.
The simple lines of the lamp hide a real sense of attitude, while its shape – without striking technical features – has a familiar yet intriguing effect. The lamp consists of a base, a lampshade, three LED bulbs and a handle for easy transport, while it is available in three matte colours: white, black and brick.
At first glance, we can say that this is a simple lamp, just as reading is one of life's simple pleasures.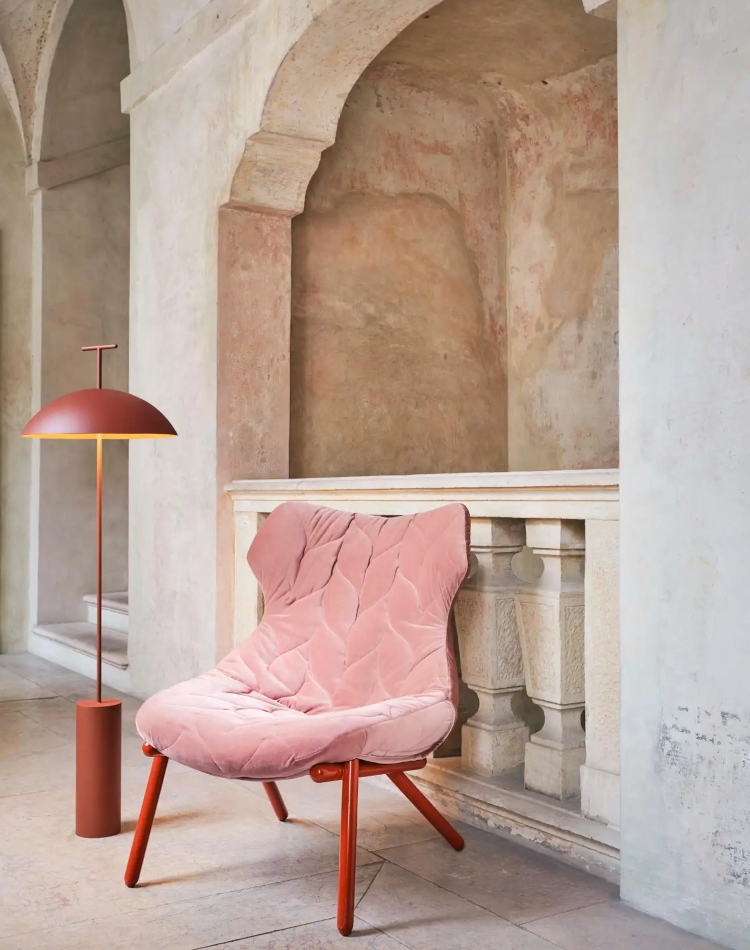 Why was the lamp named Geen-A?
"There were many reasons why I ended up designing this lamp, but all of them can be summed up under the simple pleasure of reading. Geen-A was named after my mother Giacomina's nickname, which I always remember with a book in her hand. This is a small tribute to her – and a tribute to the one pleasure that technology can never replace. The sensuality of touching the paper, the smell of the pages, the curiosity triggered by the covers, the unique ability of books to take us out of reality and into fantastical worlds and situations, using nothing but our own brains," said the designer these wonderful lamps by Ferruccio Laviani.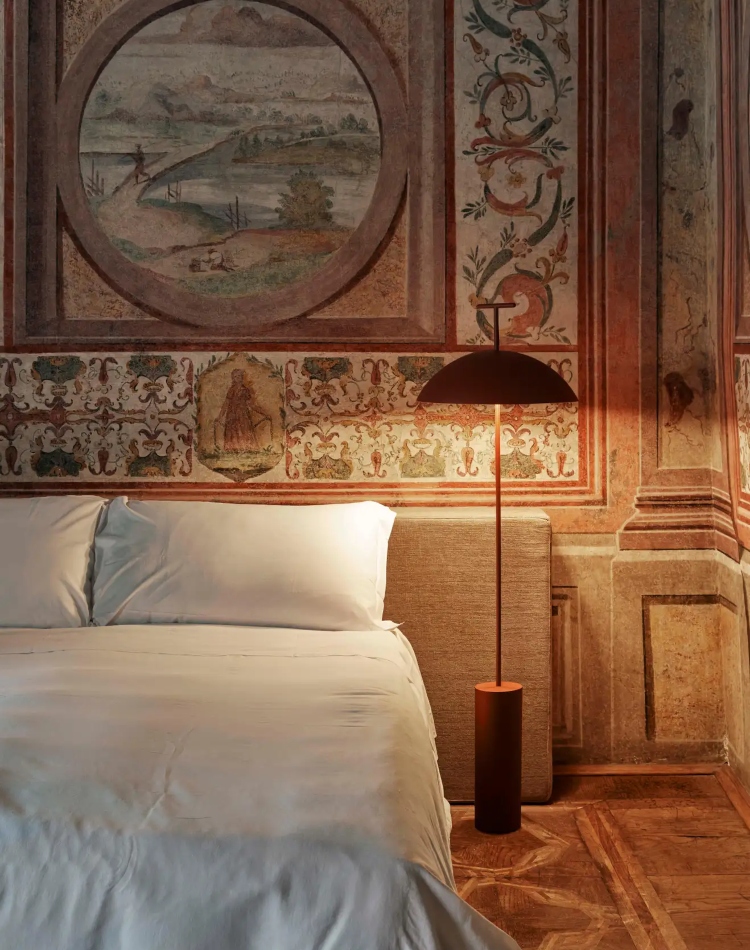 The lamp is a little more than one meter high and casts a beautiful light that is especially suitable for reading from an armchair. There are also mini versions, and its matte colours are particularly suitable for modern decor.
"Geen-A breathes Southern European luxury into minimalist Scandinavian decor without compromising simple Nordic style," the brand's website states.
Portable and rechargeable, this coloured steel lamp is perfect to discreetly join us while reading our favourite book.