Decorate your table with new Hermes tableware made of yellow and white porcelain, "Soleil d'Hermès".
If you miss the sun this winter, we suggest you take a look at the collection of tableware from Hermes, which is presented under the name "Soleil d'Hermes".
The 24-piece collection is the latest edition of the La Table Hermes family of dishes and contains everything from sugar bowls to salad bowls, plates, coffee cups to serving plates.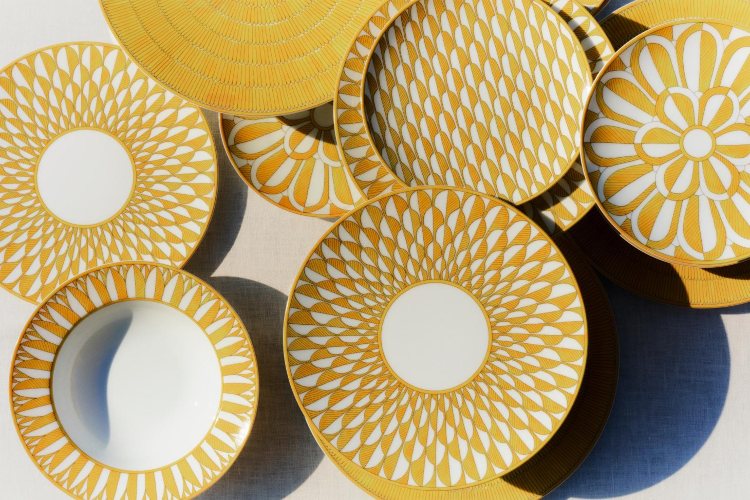 All Soleil d'Hermes sunny yellow dishes have geometric designs finely outlined in black and set on a sharp white background. The abstract patterns were designed by Arielle de Brichambaut, creative director of La Table Hermes.
"Soleil d'Hermes" retains the strong geometric patterns of previous collections, but while "Bleus d'Ailleurs" is inspired by Ming porcelain, "Soleil d'Hermes" has a more art deco aesthetic with its modern graphics that reflect the appearance of palm leaves, flowers and other natural forms.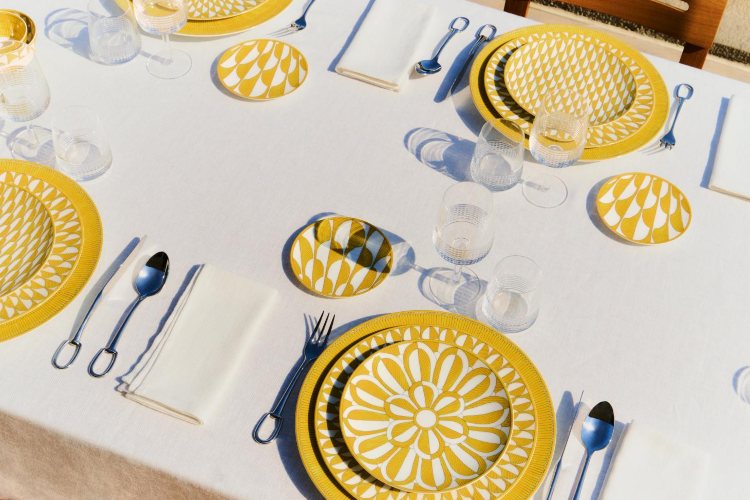 "Soleil d'Hermes" is an extremely cheerful collection, ideal for summer celebrations or winter feasts when you want to bring a little serenity to your dining rooms.