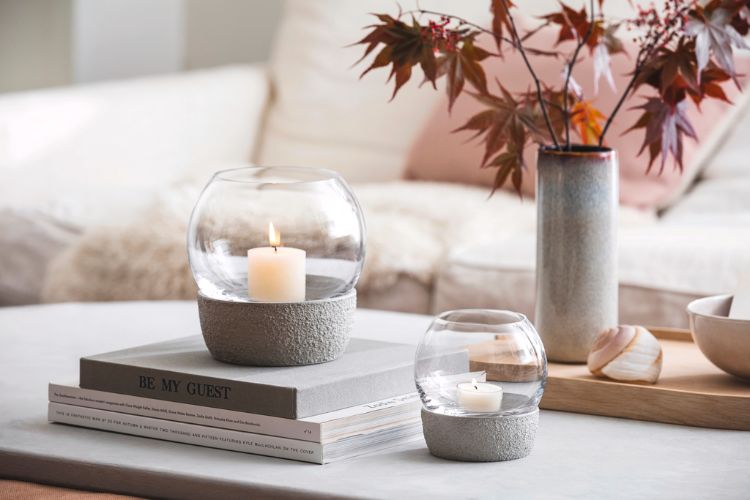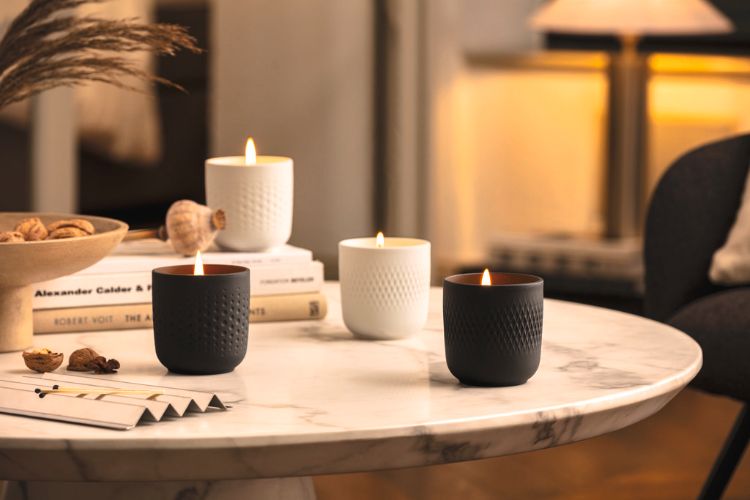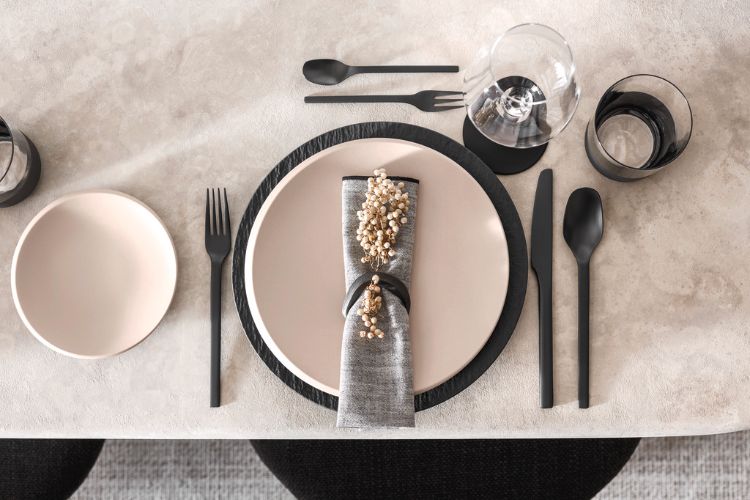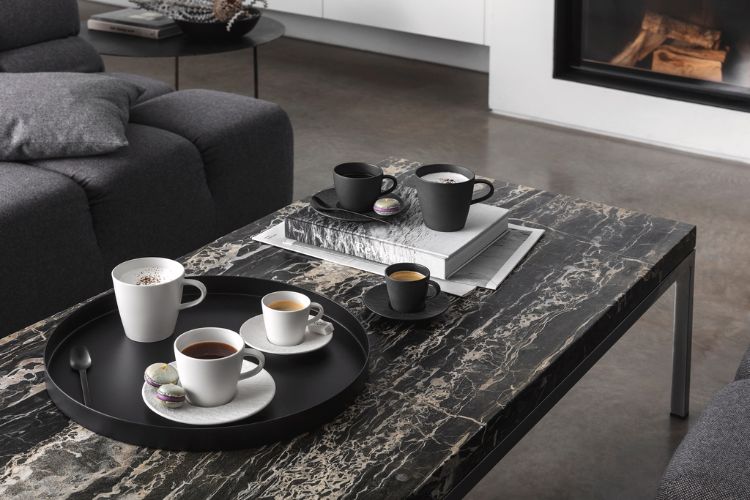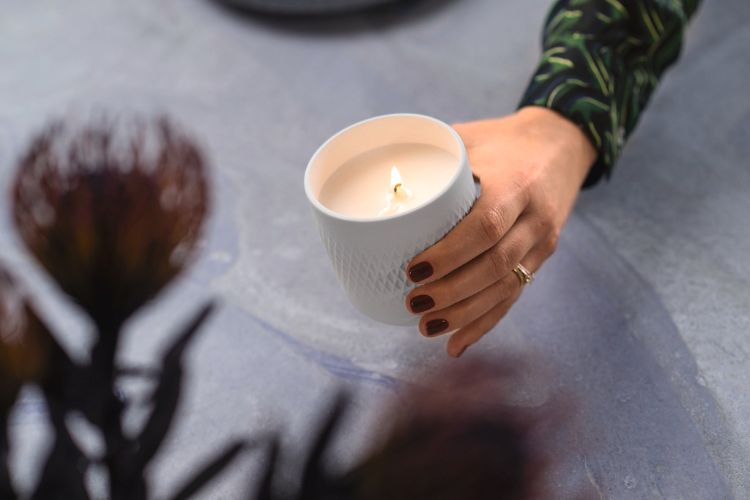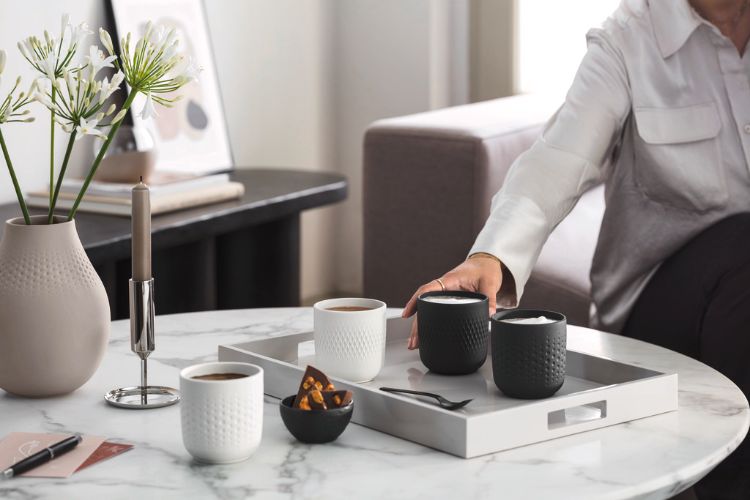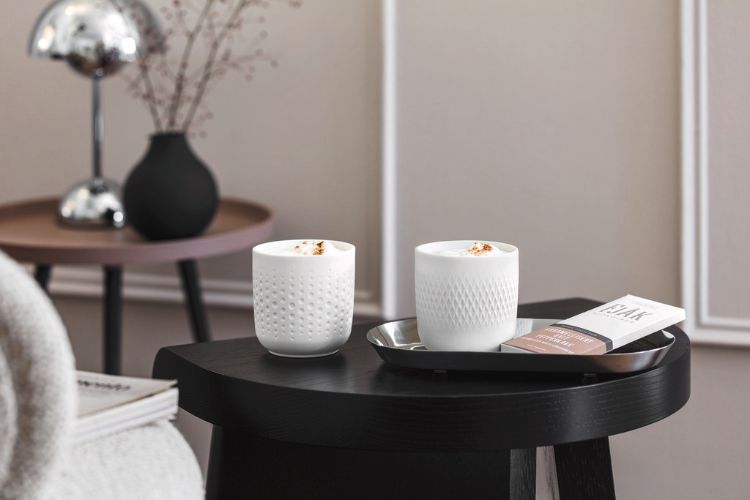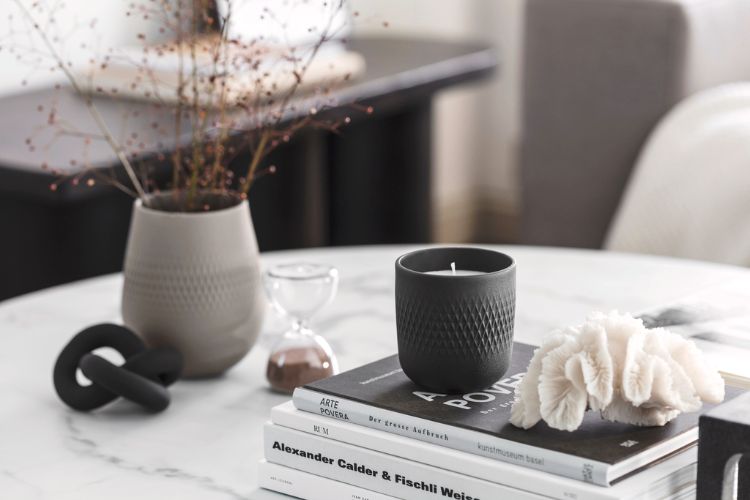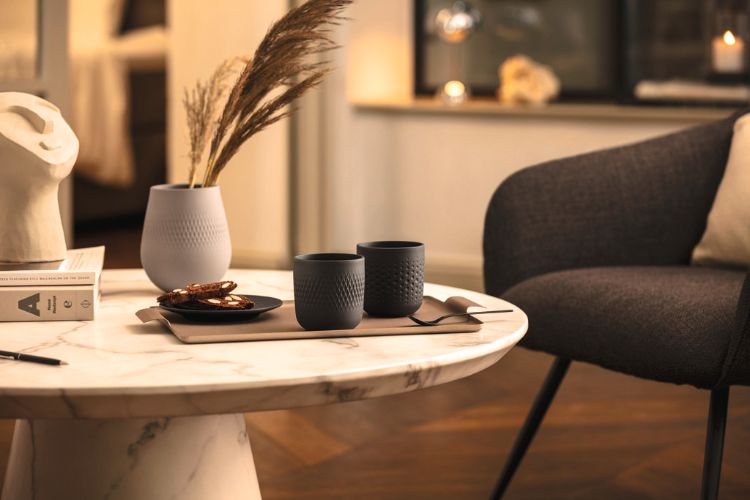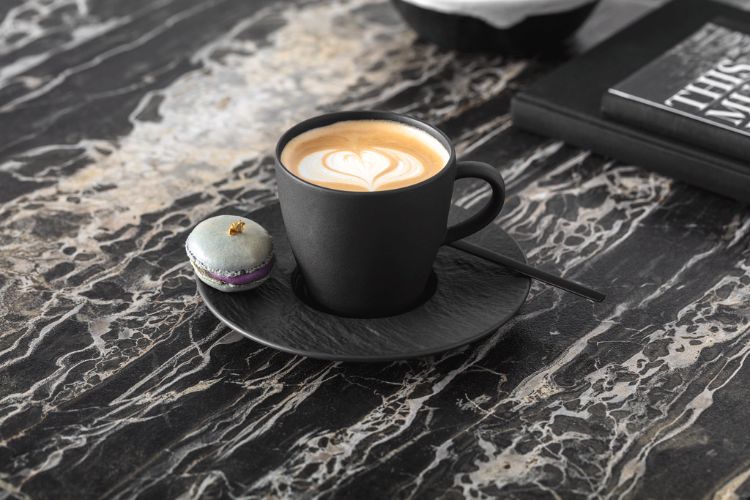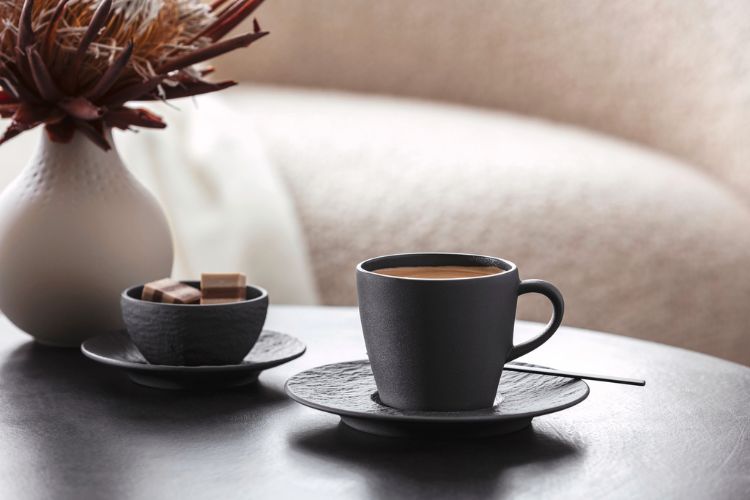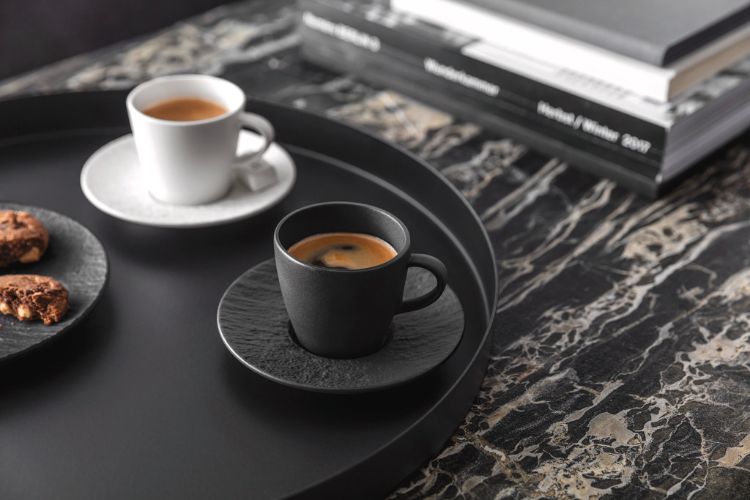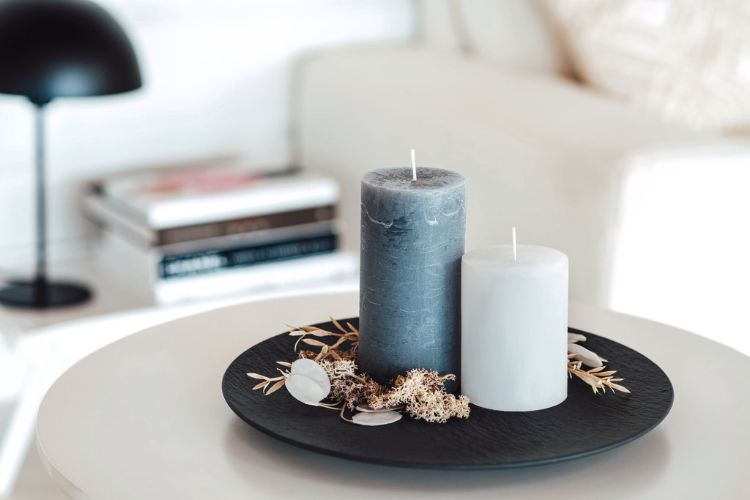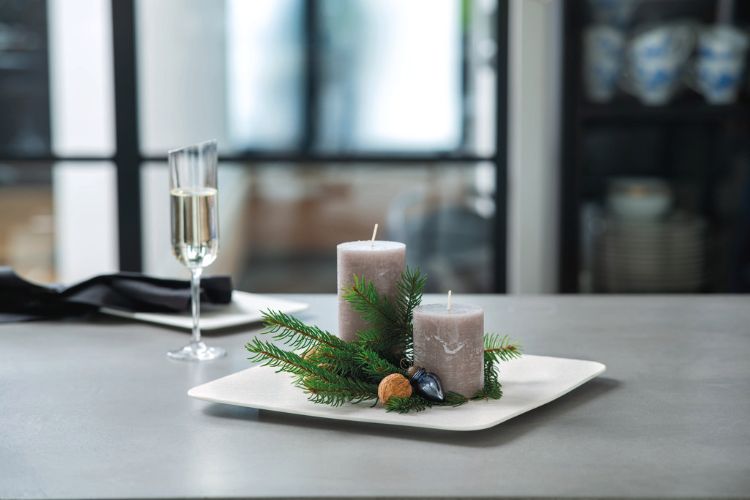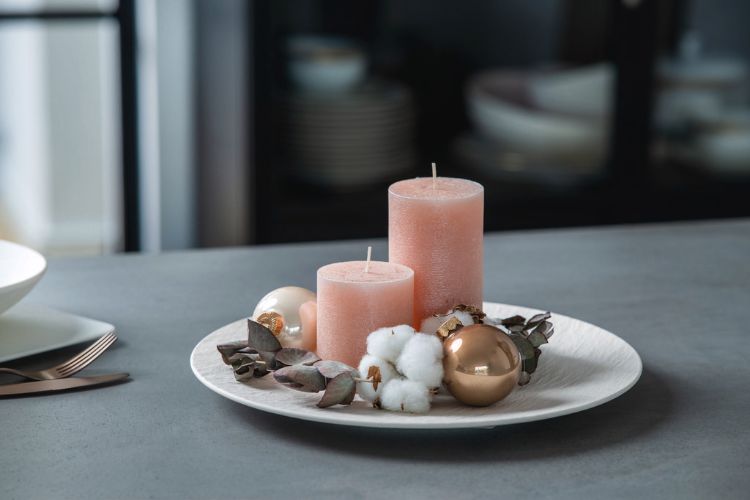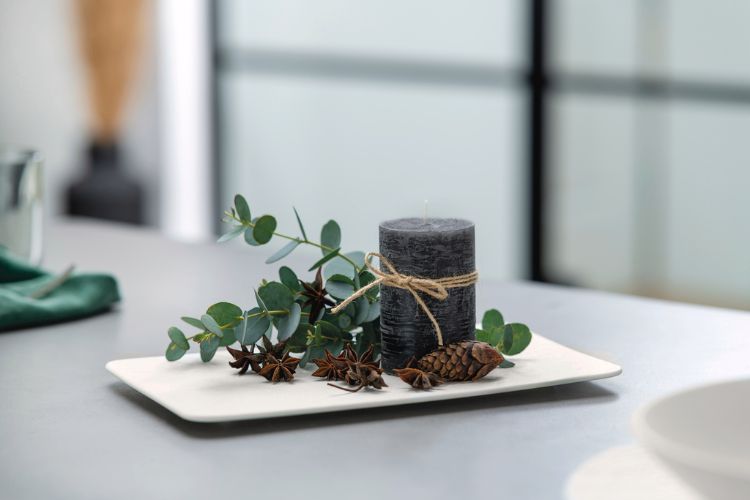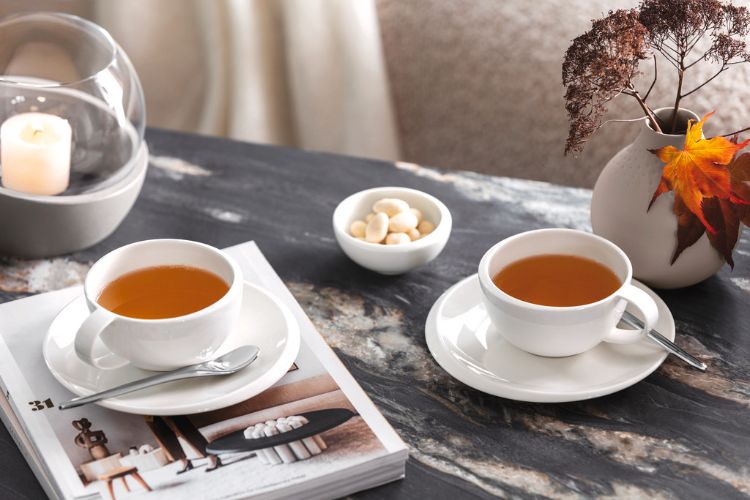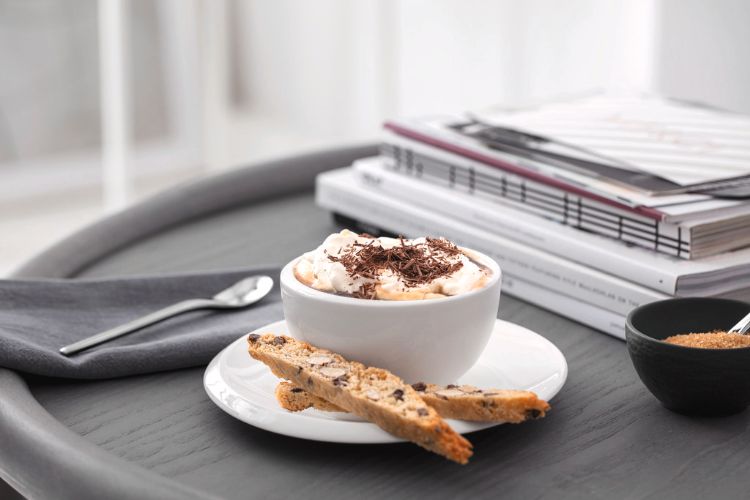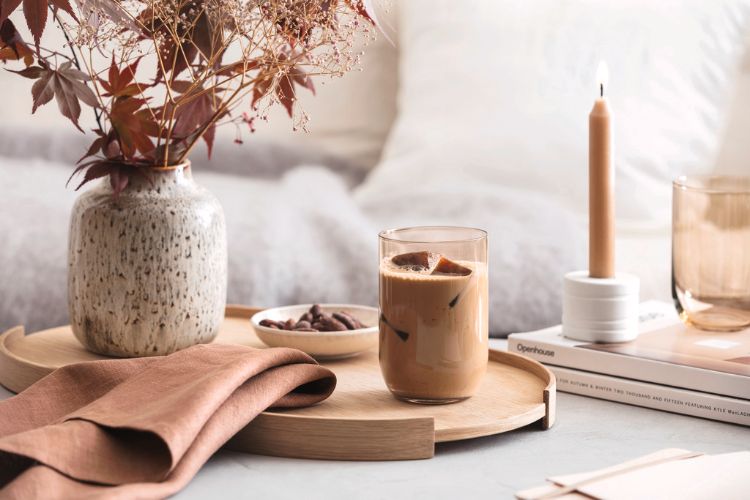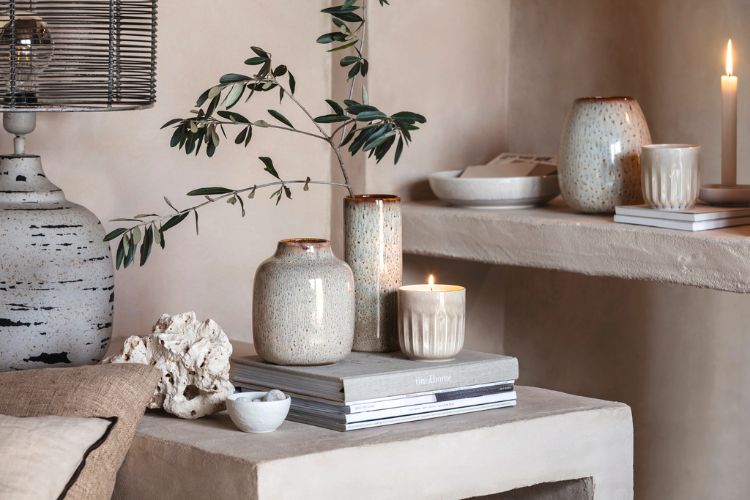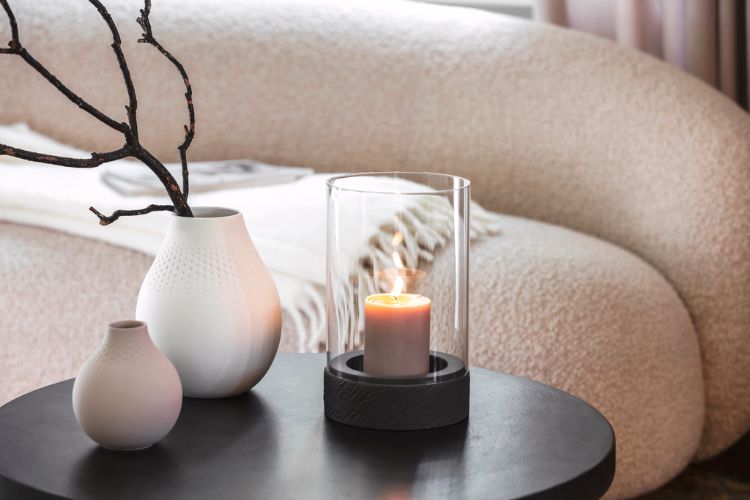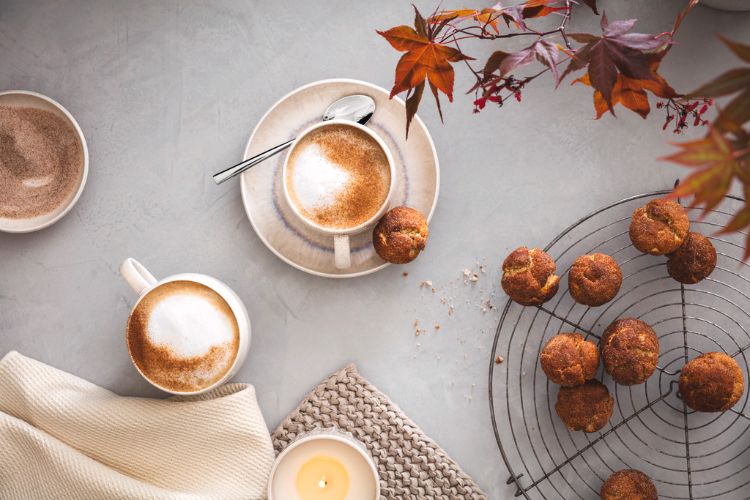 Autumn: the time of year when we begin to reminisce about summer days filled with light and sun, while we cozy up in a woollen sweater, wrapped in a soft blanket with a warm drink in hand...
During sunny, bright days, the vibrant colours of nature inspire us to go outdoors, but when rainy, overcast, and cold periods set in, there's no place we'd rather be than in the comfort of our own home. And we have a few tips that will help you create the perfect atmosphere for a welcoming feeling and enjoyment during the new, cooler season.
Warm Drinks in Your Favourite Mug
Is it grey and gloomy outside? Why not snuggle up on the couch with a good book or an exciting series and warm up with a hot drink? Whether it's coffee with a thick layer of froth or a soothing cup of tea, the choice of the right mug is more important. Rounded shapes and smooth surfaces are comfortable to hold, allowing you to grip them perfectly with both hands and providing a pleasant sensation, while raw surfaces like the Manufacture Rock or Manufacture Collier mugs impress with their appearance and additional tactile appeal. Regardless of the version you choose, the main thing is that it suits your personal taste.
Candlelight and Scents for Mood
After preparing a delicious drink in your favourite mug, you can further enhance the coziness with ambient lighting and a special fragrance. Candles, candleholders, and battery-operated lamps are, therefore, an absolute must-have during autumn. Candleholders and lamps from the NewMoon collection, with shapes inspired by the young moon, create a peaceful and harmonious atmosphere in any room with their understated Taupe and Beige colours and exceptional design. In contrast, candleholders and lamps from the Manufacture Rock Home range impress with their urban minimalism. The slate-like base creates fascinating light and shadow interactions: the flickering candlelight on the rough surface accentuates the real texture of the stone.
Manufacture Collier scented candles offer the perfect combination of light, scent, and design. Exclusive candles in white or black porcelain containers convey a sense of elegance with their minimalist design and captivating scents in four different variations.
Beige and Colourful Effects
As one of the trendy colours of the year, beige is an essential choice for living spaces during autumn. It's warmer than grey, softer than white, and can be nicely combined with light colors to create a welcoming and comfortable atmosphere during dark winter days. For example, the simplified asymmetric shape of the NewMoon tableware collection adds a soft and elegant touch to the beige-coloured table. Mixed with individual black pieces from the Manufacture Rock, it creates an impressive autumn look.
Beige also beautifully pairs with light colours: vases in earthy tones provide a calming foundation for arrangements of branches with colourful leaves, perhaps collected during your last walk. It's the perfect way to enjoy the full spectrum of vibrant autumn shades.