It is not uncommon for drivers to fill their car with the wrong fuel, petrol or diesel…
The wrong fuel can harm your car, however, when we talk about an ultra-rare collector's car with a proper racing history, it is no longer a small mistake but a complete sacrilege.
Recently, Francois Perrodo, president of the French oil company Perenco and a successful driver, made this fatal mistake by accidentally pouring diesel into his extremely rare McLaren F1 GTR worth $ 15 million.
Although you will not expect someone whose family has been involved in oil for almost 50 years to make such a stupid mistake, this 45-year-old shared details about this sad story on Instagram.
As a wealthy businessman and passionate car enthusiast, Perrodo has a garage full of some of the most exotic cars, including a McLaren F1 GTR race car that is legalized for street driving.
It is a racing variant of the legendary McLaren F1 supercar, first produced in 1995 for racing in style and continuing to compete until 2005. Although it is powered by the same BMW 6.1-liter V12 engine as the street legal version, its power is reduced to 600 hp to meet race rules. However, its lower overall weight and racing hardware made it significantly more agile and faster on the racetracks.
In one of the posts on Instagram, Perrodo says that he was on a weekly ride with his friends, when he made a terrible mistake. The car refused to start after refuelling, despite the engine making sounds. There are very few technicians around the world who have the skills to work on the McLaren F1 model, let alone the F1 GTR. As the car refused to start, Perrodo had to make a call for help to Paul Lanzante of Lanzante Motorsport who won the 24 Hours of Le Mans in 1995 with a McLaren F1 GTR. But even someone as skilled as Lanzante could not start the supercar when the French oil baron realized his mistake. The McLaren F1 GTR had a tank full of diesel!
Who is Francois Perrodo?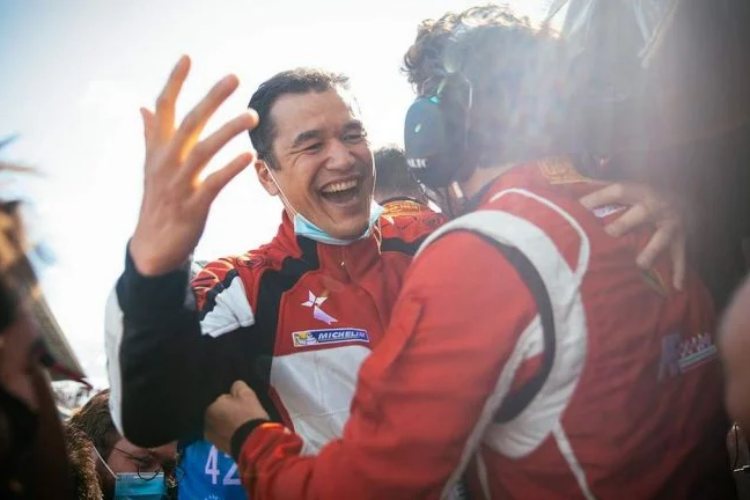 Born on February 14, 1977, Francois Perrodo is a French businessman who is currently the president of Perenco, an oil and gas company operating in 16 countries. The company was started in 1975 by his father Hubert Perrodo, but Francois took control of the business after his father's untimely death in 2006 after a hiking accident. According to reports, the Perrodo family has a total net worth estimated at more than $ 10 billion. Francois is also a well-known motoring enthusiast and has quite impressive racing skills.