Evia model with almost 2,000 hp has not been presented yet, but Lotus is completely ready to embark on the adventure of creating a new fully electric high-speed machine...
This time, British manufacturer of high-performance cars will have a special, more than interesting assistant. Last week, Lotus and Alpine of the Renault Group announced plans to collaborate during the development of a brand new, battery-powered sports car, to be unveiled by the French brand. The latest electric vehicle, in charge of inheriting the Alpine A110 line, comes as a result of one of the many collaborations the two brands are currently exploring.
In a joint press release, the two carmakers revealed that the memorandum had been reached and that co-operation between their teams has been established. The two companies will be involved in the management of the joint venture and the conduct of the study, which will be driven forward by engineering, design and development of a completely new electric four-wheeler. If the brands decide to continue the project, they will pool resources and machinery on both sides of the channel.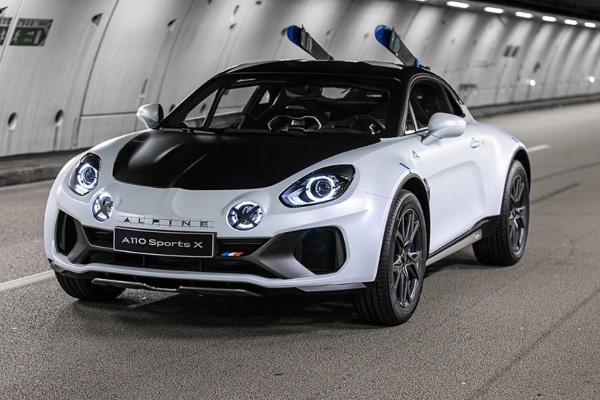 However, the replacement for the A110 line is not only a collaboration of the two brands, but, as the report highlighted, hope to create the possibility to use the Alpine motorsport platform, which covers Formula One, Formula E and Endurance competitions, during some future projects.
Although we will be forced to wait some more to see what this partnership brings us, the eagerly awaited, first ever fully electric Evia model from Lotus will soon have the opportunity to completely amaze us. The British manufacturer is very excited about the start of deliveries of its electric hypercar this year, presented as the most powerful production unit since the first announcement, whose powertrain generates up to 1,972 hp and 1,699 Nm of torque.