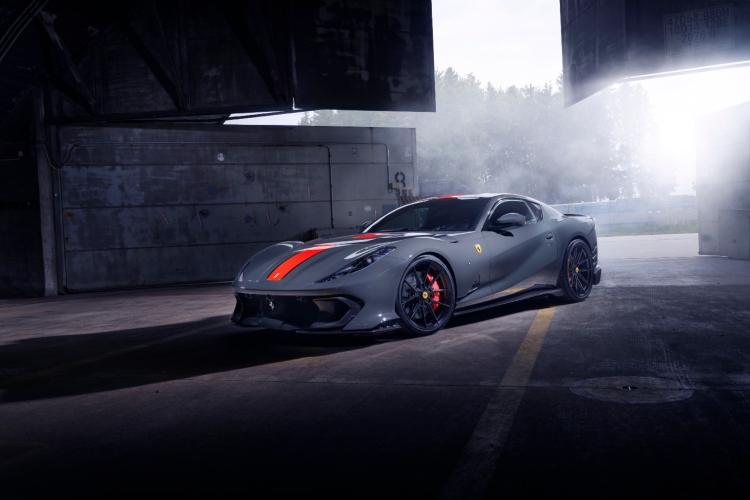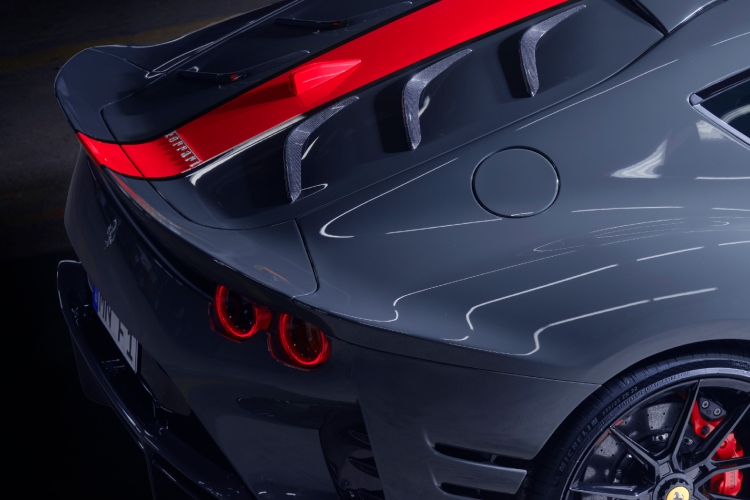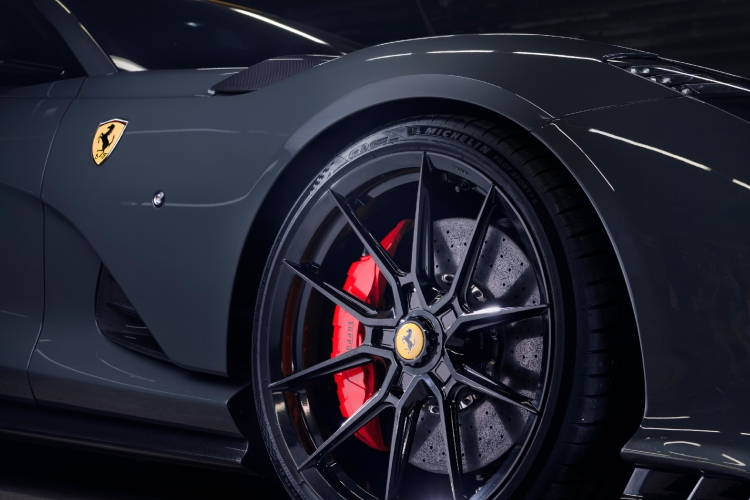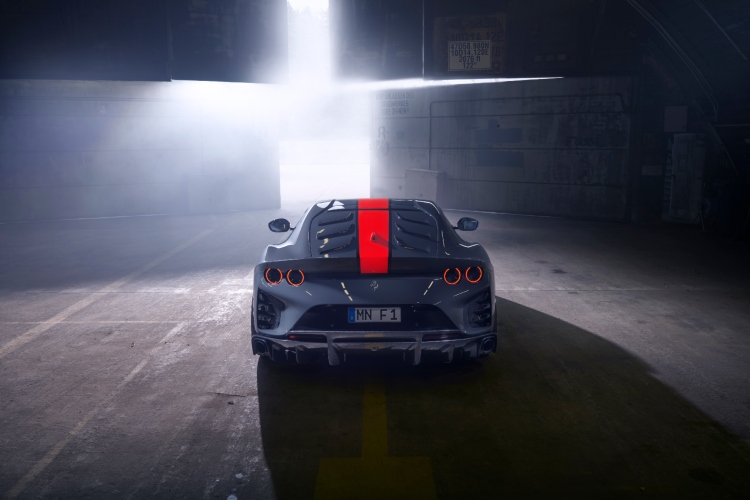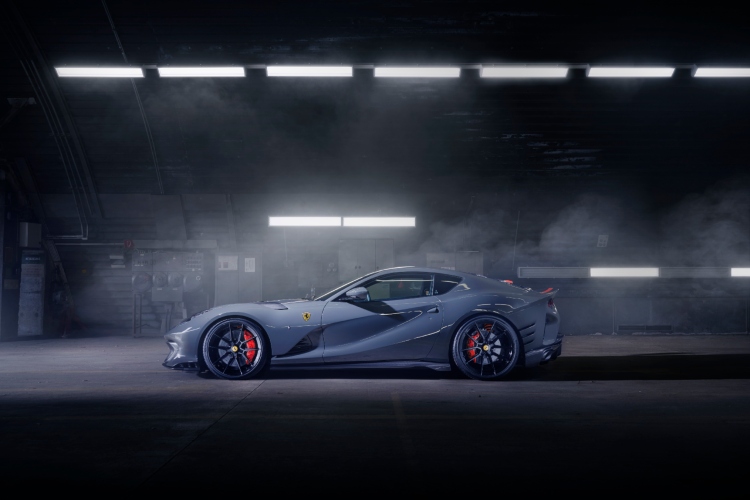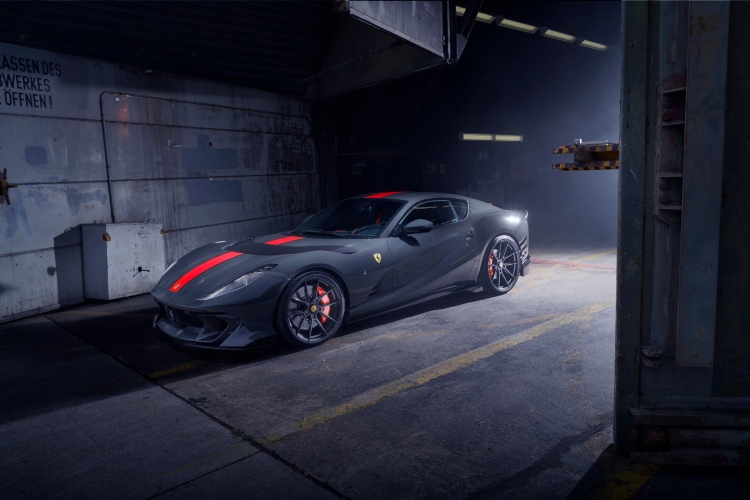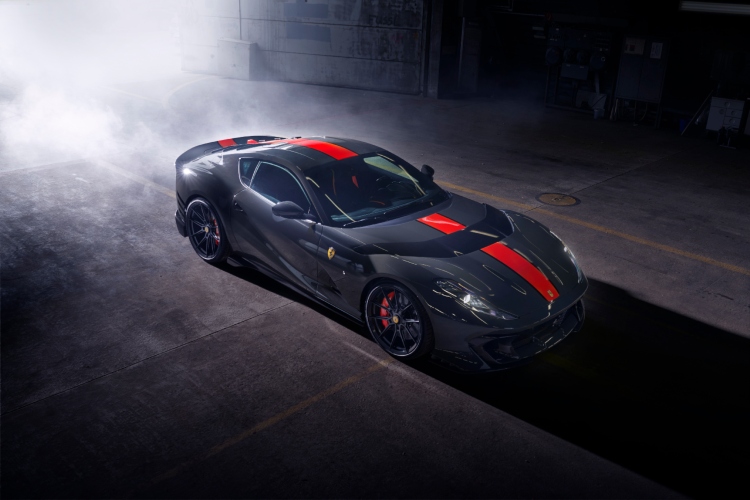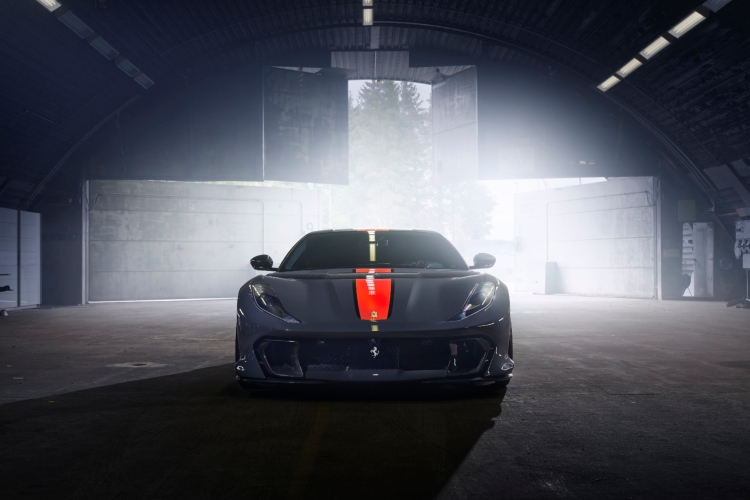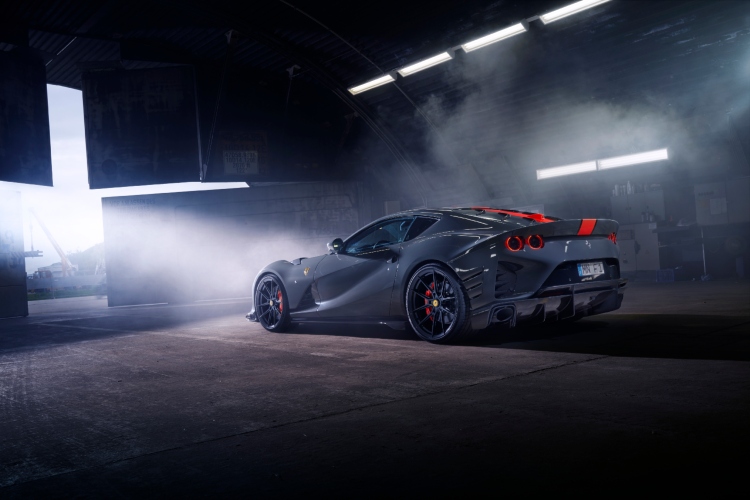 Many car enthusiasts will agree with us: the Ferrari 812 Competizione is the finest front-engine sports car the renowned brand has ever offered...
Novitec, the world's leading tuning brand for powerful vehicles from Maranello, is now further refining the values of this lightweight variant because, after all, even a sports car can never have enough power. The high-performance exhaust system by Novitec, available in a gold-plated version, increases the maximum power of the 6.5-liter V12 engine to 637 kW / 866 hp.
The product range for this two-seat model also includes Novitec hi-tech custom forged wheels produced by the high-level American manufacturer Vossen. Novitec sport springs are specifically calibrated for this large tire/wheel combination. They enable more agile handling by lowering the center of gravity, and additionally, there is a front-axle lift system that allows the vehicle's front end to be raised by 40 millimeters at the push of a button, making it much easier to drive over speed bumps and slightly rough terrain.
Another specialty of the Novitec brand for all Ferrari models lies in creating exclusive interiors that are carefully tailored to the owner's preferences in terms of color and design.
The Ferrari 812 Competizione particularly embodies the racing DNA of the renowned brand, but even this super sports car causes greater fascination with even more power and a more spectacular exhaust sound. Although the twelve-cylinder naturally aspirated engine with a displacement of 6.5 liters remains untouched, Novitec engineers found additional performance potential on the exhaust side. To unlock it, they conducted complex tests to develop a high-performance exhaust system with optimized exhaust gas flow and special thermal insulation. Customers can choose from different variants with or without active sound management through integrated butterfly valves.
All systems are available in stainless steel or even lighter INCONEL material, which is also used in Formula 1 models. The most exclusive version of the Novitec exhaust systems is made from this high-tech alloy and features 999 gold plating, giving these sports exhaust systems a "brilliant" look and exceptional heat dispersion characteristics.
Two exhaust tips with a matte black finish and a diameter of 120 millimeters are shaped to match the contour of the rear diffuser. Replacing the standard catalytic converters with thermally insulated elements with 100 cells is advisable for the V12 to breathe even more freely. These can also be ordered with 999 gold plating.
After installing the complete Novitec exhaust system, which also saves weight compared to the production variant, the 812 Competizione's engine produces an impressive 26 kW / 36 hp more than the production version. Powered by 637 kW / 866 hp at 9,200 rpm and a torque of 711 Nm at 6,950 rpm, the powerful sports car with a mass just under 1,500 kilograms offers an even more dynamic driving experience.
To make the 812 Competizione look even more spectacular, Novitec, in collaboration with the American wheel manufacturer Vossen, has developed special, hi-tech forged wheels that make optimal use of the space available beneath the wheels. Customers can choose from three designs for this Ferrari.
Novitec provides complete individuality for the cockpit of the Ferrari 812 Competizione as well. The choice of colors and designs for interiors carefully crafted from leather, Alcantara, and carbon is almost endless.