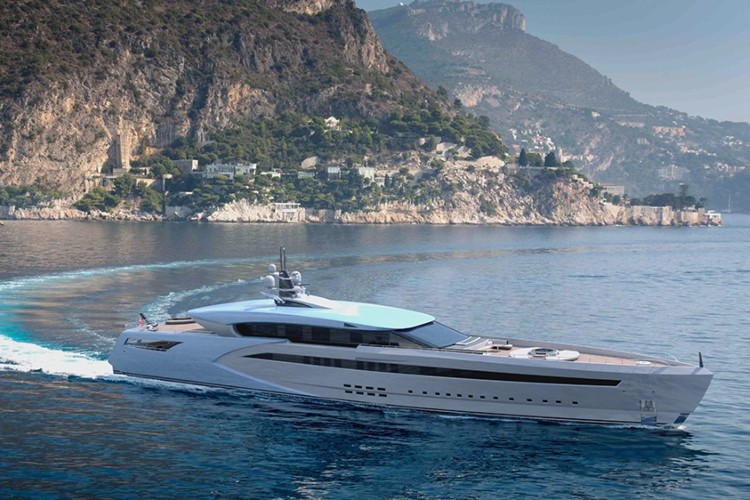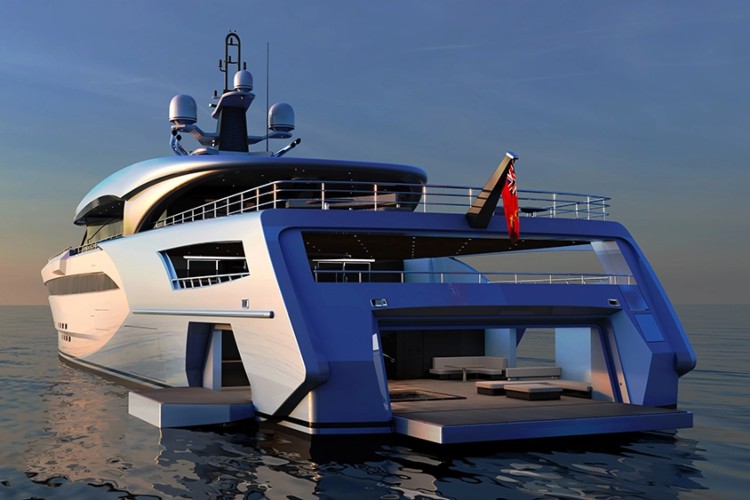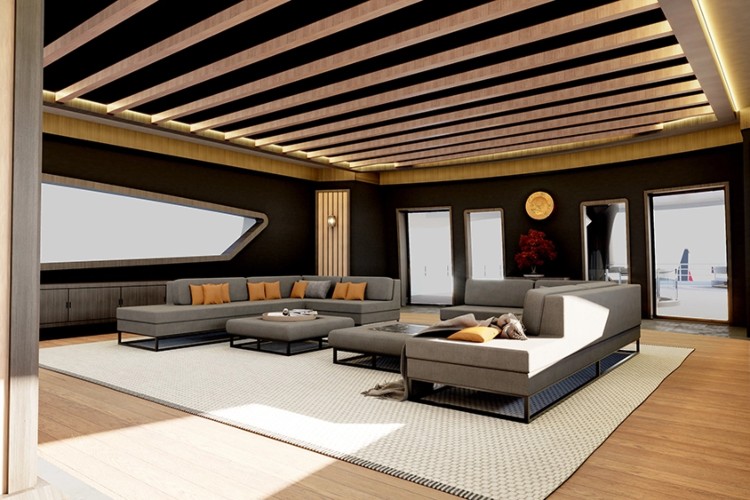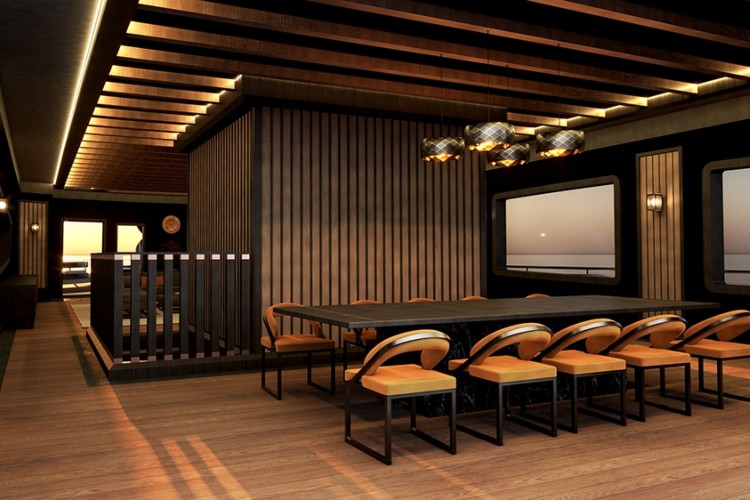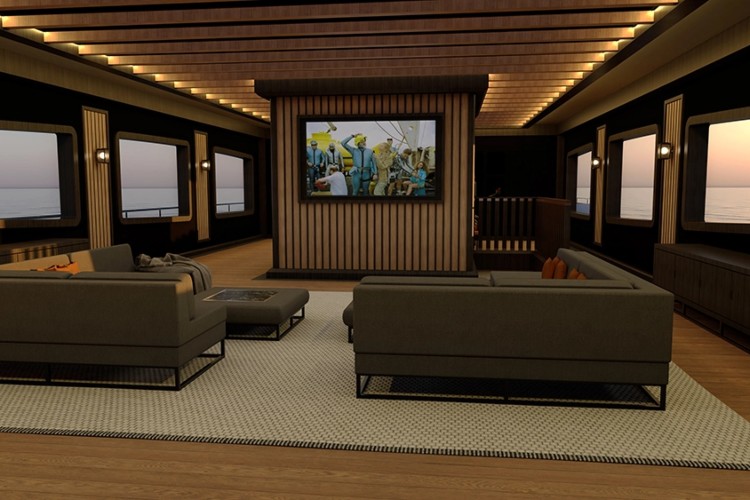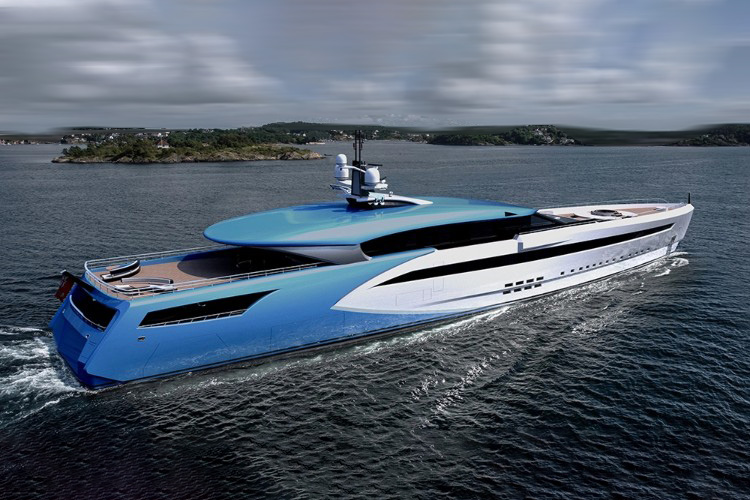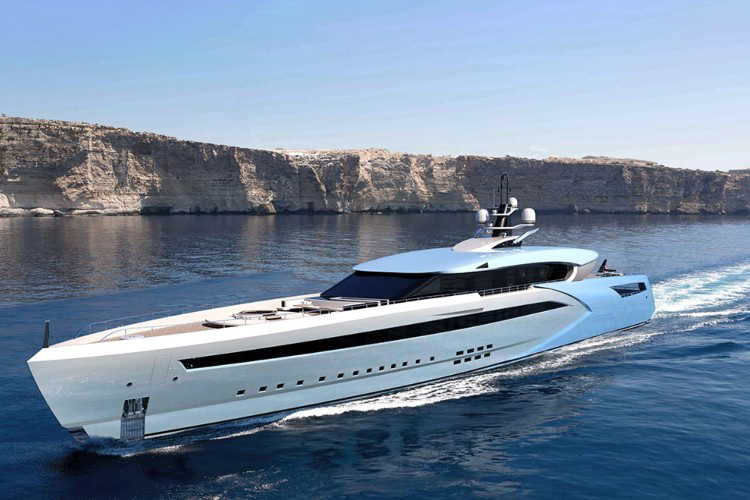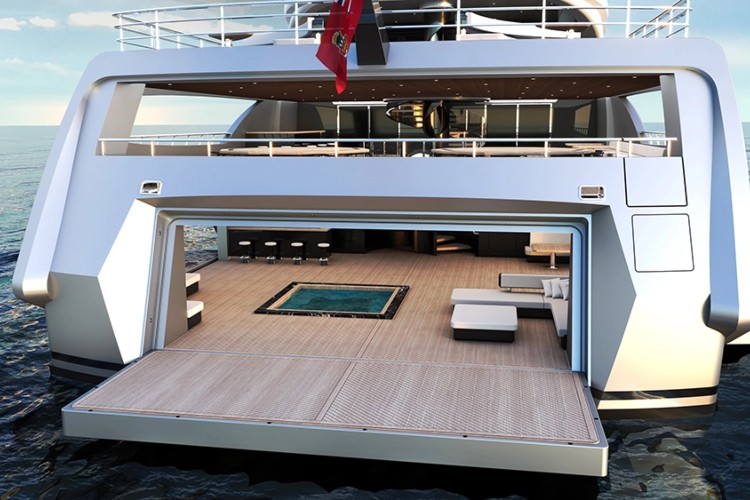 Anthony Glasson of M51 Concepts decided to cross a powerboat with a superyacht for his latest project…
The 78-metre model, named Vector, pairs a sharp, low racing profile with the proportions and performance of a much larger vessel. Billed as "sleek and stylish," the newcomer features a lightweight aluminium hull and superstructure. Glasson says this provided "the perfect canvas for different colour combinations", and the yacht has a striking two-tone finish in shades of blue and white.
At 12 meters wide, the Vector is wider than the average powerboat is long. As such, this beast offers a great amount of space both inside and out. Living spaces skilfully balance a dark palette and rich wood with lighter furnishings and shiny, gold accents. In terms of accommodation, Vector can accommodate up to 12 guests in seven cabins. The owner's suite, two VIPs and two twins sit on the main deck, while the remaining two twin cabins can be found on the lower deck. There is also a gym, massage room and sauna on the lower deck.
On the exterior, the decks are connected by an inviting spiral staircase. Starting at the bottom, the open-air beach club is equipped with a bar, lounge and sunken jacuzzi. A few steps up, the aft main deck has a covered outdoor dining area for 20 people. On the level above there is a spacious bridge deck, which can be equipped with a helipad, swimming pool, lounge or even a hot tub depending on the owner. You'll notice Glasson avoided the sunroof to maintain a low, streamlined silhouette.
Like the yacht itself, the propulsion system is a bit of a mixed bag. A hybrid setup would use both diesel and electric power to give the Vector an estimated range of 5,000 nautical miles. It's also equipped with a full-beam garage that can accommodate a full fleet of toys - including powerboats, of course.