Beyoncé and her husband Jay-Z, along with their children, have been spending their summer vacations cruising on one of the most expensive yachts for years.
The famous couple was spotted on the coast of Croatia, and instead of their favourite megayacht Flying Fox (owned by sanctioned oligarch Dmitriy Kamenshchik), which they have been renting for years, they were spotted on a yacht named Faith. The well-appointed luxury yacht is worth $200 million and is perfect for the musical couple who boast a net worth of $1.5 billion.
Faith is a multi-award-winning yacht with interiors by British designer RWD. Delivered in 2017, it remains one of the most popular charter yachts for the world's wealthiest people. Initially known as Vertigo, it was designed entirely for entertainment. With huge interiors, it can take care of 18 guests staying in 9 cabins, served by an exceptional crew of 32 members.
Faith is currently home on the water to Beyoncé and Jay-Z, their three children and entourage, including bodyguards and nannies who are comfortably ensconced in a massive master suite with its own private deck.
There are many interesting and fun things to do on the yacht. While the kids can play in the snow room or on the games deck, their parents can work up a sweat in the fantastic indoor gym on the sun deck and rejuvenate in the massage room or large hammam. The yacht is also equipped with the latest Feadship toys covering everything from water skis, sea bobbers to kayaks and ski boats.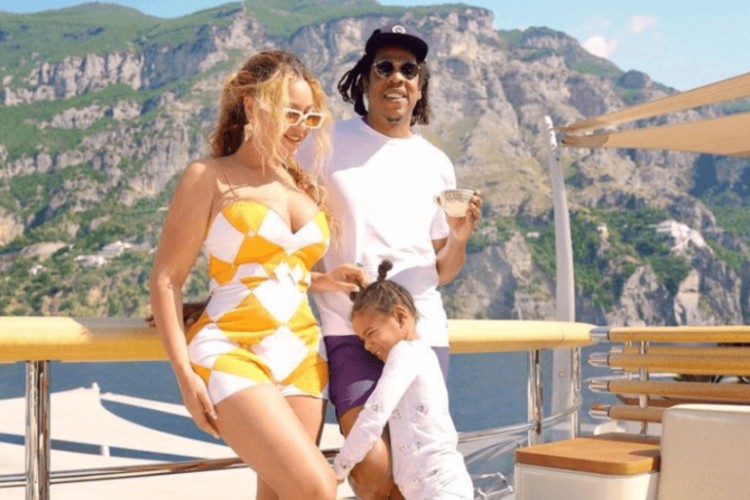 Food is imperative on a family vacation, and discerning yacht owner knows this well, as he's equipped it with a wood-fired pizza oven, charcoal grill and sun deck bar. There is also a wine cellar, a complete grill on the beach, as well as three talented and versatile chefs who will fulfil all the wishes of wealthy guests.
A family vacation would not be complete without enjoying a good movie in the evening. Beyoncé and Jay-Z can enjoy classics in the chic spacious cinema or they can watch a movie on the big screen TV located on the sun deck. There is also a separate lounge with a home theatre and skylight for stargazing.
Faith yacht has many world-class amenities such as a Bell 429 WLG helicopter hangar, a glass bottom swimming pool with a waterfall, several Jacuzzis and the most spacious and impressive fold-out beach club. It boasts robust performance thanks to twin MTU engines. She cruises at a speed of 15 knots and can reach a top speed of 17 knots.
If you are interested, Faith can be chartered for an incredible $1.3 million per week in the summer and $1.5 million per week in the winter.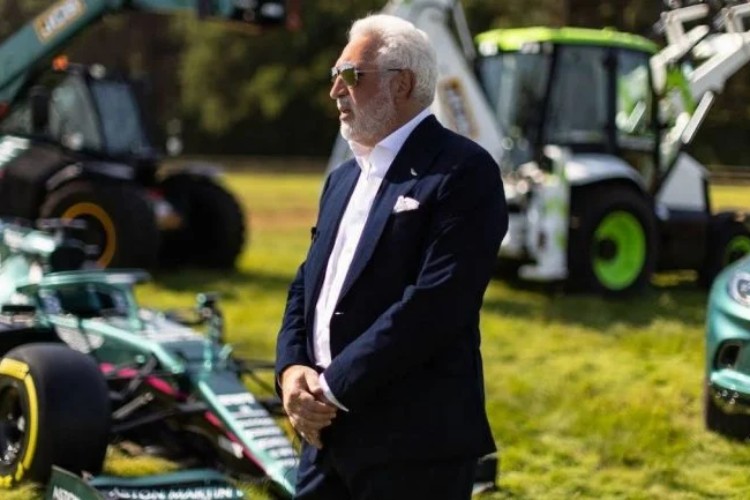 The owner of the Faith superyacht is Canadian businessman Lawrence Stroll. The 63-year-old Canadian billionaire, worth $2.9 billion, owes most of his wealth to being part owner of the Aston Martin F1 team and selling his shares in Tommy Hilfiger and Michael Kors. His encounter with fashion began very early in life when his father first imported Pierre Cardin and Ralph Lauren fashions into Canada. The son of an importer is not only the owner of the F1 team and the Canadian race track Circuit Mont-Tremblant, but also an avid collector of Ferrari vintage cars. Lawrence Stroll broke the record by buying the most expensive car in the world - Ferrari 250 GTO worth 70 million dollars.