Have you thought about buying a superyacht? Even if you haven't, a $10 million price drop might change your mind...
The 82-meter-long yacht Sarafsa, which is available for purchase, attracted attention precisely because of its price drop. Built in 2008 by Devonport Yachts, this yacht has a beam of 15 meters and an interior volume of 3,179 GT. Winch Design studio is responsible for the interior and exterior of the $65 million yacht, which is crafted from aluminum and steel. The well-designed ship will transport you to a bygone era characterized by opulent themes, with an abundance of expensive pieces of furniture and dark tones.
The six-deck yacht can comfortably accommodate 14 guests in seven en-suite cabins, served by a crew of 23. The luxurious yacht has a private cinema, a conservatory with a dining area accessed through imposing glass doors, a fully equipped spa with a swimming pool and a helipad.
The sun deck has made wellness a priority, so it has a hammam, gym, spa pool and Jacuzzi located under the retractable roof.
According to Burgess Yacht Yards, the owner's deck has been given a beautiful observation deck with several seating options. The owner's suite has a spacious lobby, a bathroom with a bathtub, a large wardrobe and a private terrace.
Owners and their guests can move across all six decks using elevators. There is plenty of fun on board the Sarafsa yacht, thanks to an arsenal of tenders and toys, including six jet skis and two luxury Diva Royal tenders among others. Sarafsa superyacht is powered by twin MTU diesel engines with 2,682 hp, which allow her a maximum speed of 16 knots, i.e. a cruising speed of 13 knots.
Now, the Sarafsa yacht is located in Loano, Italy, and can be purchased for $65 million - interested buyers should note that it has been used exclusively for private purposes.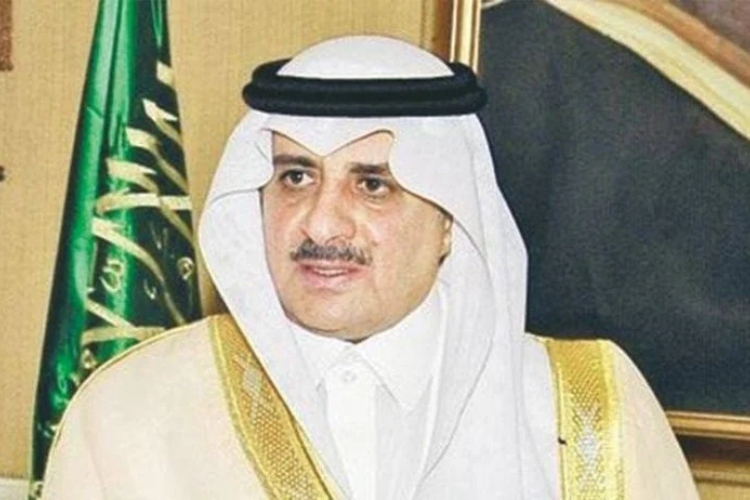 Who is Fahd bin Sultan Al Saud - owner of Sarafsa superyacht
As the governor of Tabuk province since 1987 and a member of the House of Saud, he is worth a billion dollars according to some reports. He is the second eldest son of Sultan bin Abdulaziz, and he studied history at King Saud University in the seventies, while he received his master's degree in the United States of America. The philanthropist and deputy chairman of the Prince Sultan bin Abdulaziz Al-Saud Foundation began his career at the Ministry of Labor and Social Affairs.