Rihanna has officially become a billionaire and the richest female musician on the planet…
The singer, whose real name is Robyn Fenty, is a global phenomenon, but some might still be surprised by the value of her wealth. According to Forbes magazine, the 33-year-old has a fortune estimated at $ 1.7 billion! According to this publication, most of the money comes from her beauty empire, Fenty Beauty, where she owns a 50 percent stake in the company. The rest of the fortune comes from her underwear brand, Savage x Fenty, which is worth $ 270 million and her music career. Rihanna thus took second place, right after Oprah Winfrey, as the richest female entertainer in the world.
But RiRi is not the only one who has enjoyed increasing her wealth lately. Earlier this year, it was revealed that Conor McGregor took the leading position on the Forbes list of the highest paid athletes, earning an incredible 180 million dollars over a period of 12 months.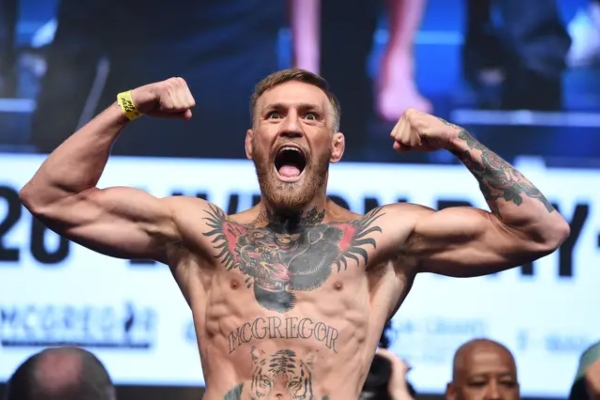 McGregor thus overtook Lionel Messi, Cristiano Ronaldo and Luis Hamilton, earning 147 million dollars from the sale of his whiskey brand, Proper 12. In addition, he earned about 20 million dollars in the ring, which helped the famous Irishman climb to the very top of this elite list. Numerous advertising contracts with companies such as Draft Kings, Burger King and Monster Energy can be added to his earnings.
Since the beginning of the corona virus pandemic, only three athletes have earned $ 100 million besides him, despite the fact that sporting events were not held due to anti-virus measures, which led to a lack of sponsorship agreements. Lionel Messi and Cristiano Ronaldo have joined McGregor on this list, along with NFL quarterback, Dak Prescott of the Dallas Cowboys team.
In addition to them, the top 10 lists include Louis Hamilton, a Formula 1 star, LeBron James from the NBA, Tom Brady and Kevin Durant.