Putin appeared in the jacket of the fashion brand Loro Piana at the Luzhniki Stadium in Moscow at the event marking the anniversary of the annexation of Crimea.
At a time when harsh economic sanctions have been imposed on Russia, threatening the future of the next generations of the country, the Russian president appeared in a jacket that costs 13,000 euros, which is certainly a mythical amount for the average worker. According to world media, it is estimated that about 200,000 Russians have already fled the country, believing that worse days will follow.
Under his jacket, the President of Russia was wearing a Keaton turtleneck that day, which costs 2,800 euros. His expensive styling infuriated many citizens, causing a wave of reactions on Twitter.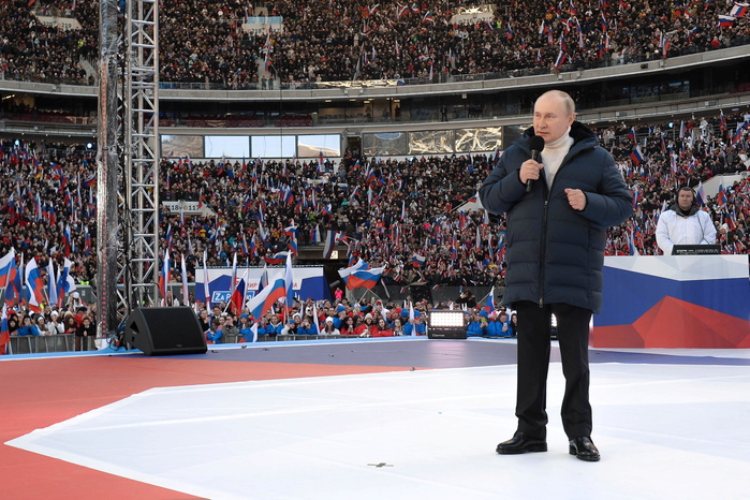 Due to the great "dust" that rose on social networks, the Italian fashion house is under pressure to give statements about the appearance of the Russian president, and this request was signed by 1,300 people.
Pierre Luigi, vice president of the fashion house Loro Piana, told the Italian media that the picture of Putin wearing a jacket "creates some shame from a human point of view".
He added: "It is clear whose side we are on ... Ukrainians will have all our moral and practical support."
However, it should be noted that the Italian house, part of the luxury goods giant LVMH, closed its stores in Moscow and St. Petersburg, in response to the Russian invasion of Ukraine earlier this month.