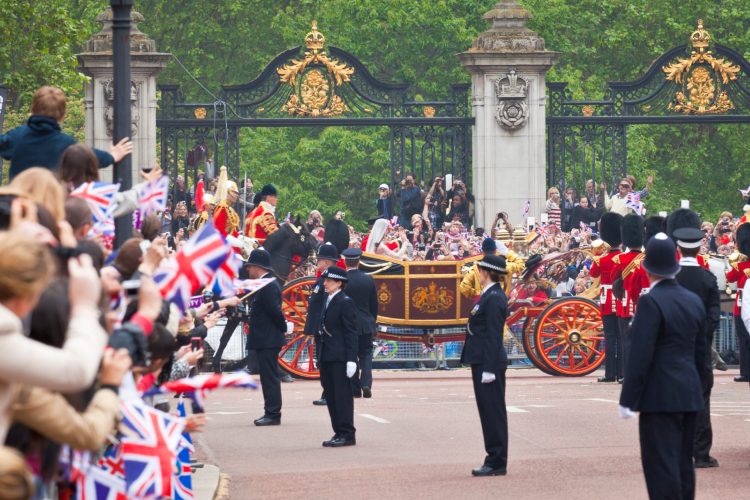 According to reports, the royal castle's job ad lists staff salaries that are alarmingly low - one is $30,000 a year...
The Royal Family of Great Britain is currently hiring for a number of open positions - but if you thought their estimated wealth of $28 billion was any indication of the salaries of their employees, you'd be wrong. If you are part of the employees of the famous Firm, know that you will have a rigorous role that requires the strictest discretion and high performance - the whole world practically can't wait for them to make a mistake – however, the salaries of the employees, as stated on the employment page, seem excessively low.
Forbes magazine reported that the wealth of the royal family of Great Britain is estimated at 28 billion dollars in 2021, an estimate that is largely based on their real estate, while they also have a lot of income to cover their expenses as well. As we learn, in the period from 2021 to 2022, the royal estate earned 377 million dollars, with twenty-five percent belonging to the Sovereign Grant, a fund established to cover the official expenses of the crown. Those official expenses include employee salaries, as well as security, maintenance, travel and more. According to reports, in the 2021-2022 season, the royal website reported expenses of $62 million for "operating expenses of the Queen's household", with additional funds from the aforementioned fund reserved for the maintenance of Buckingham Palace.
That brings us to the vacancies listed on the royal family's official website, of which there are twenty, ranging from sales assistant at Windsor Castle, through program co-ordinator at Kensington Palace, to senior project manager at Buckingham Palace. Almost every position has a specified salary in addition to job duties, while with certain opportunities, salary "depends on experience". With that, some royal employees will earn $13.15 an hour, bringing the annual salary to about $42,000. Jobs that include a salary of $13.15 an hour include a sales assistant and a warehouse worker, both of which are full-time, or 37.5 hours over five workdays.
The highest paid role listed is senior project manager, a position involved in the ongoing renovations of Buckingham Palace. This position offers a salary of $72,000 per year depending on experience, includes full-time and permanent employment. Most other jobs offer salaries ranging from $27,000 to $42,000 per year.
One of the most shocking job postings is for the role of Senior Attendant at Windsor Castle, which is a full-time position with palace accommodation, while the salary listed is just over $28,600. The salary line may also depend on experience and whether the employed person will live in the palace.
Needless to say, it's hard to believe that less than $29,000 a year is a competitive salary for a role that requires you to live on-site for your employers, even when said employers are as prestigious as the British Royal Family. The royals have been criticized for their staff salaries before, with Insider previously reporting in 2022 that their job adverts included salaries "starting below the Living Wage Foundation's recommended living wage".
The Royal Family responded to Insider's reporting at the time with the following statement denying their claims: "It is disappointing to discover the blatant inaccuracies and outdated information being relied upon for a series of uninformed and unsubstantiated claims about the operations of the Royal Household." They did not respond to Insider's request for further clarification on where these inaccuracies lie.