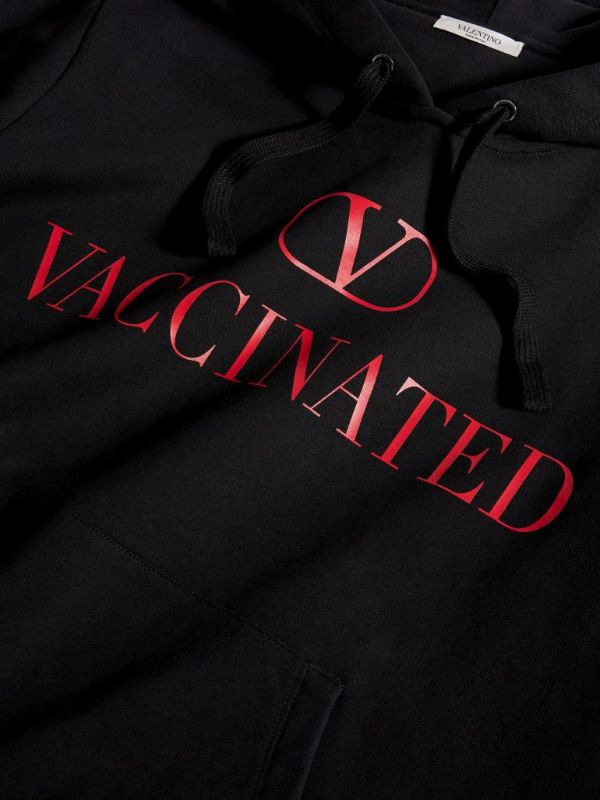 The coronavirus pandemic has affected every aspect of our lives and has changed the reality we are used to…
Overnight, it changed our habits and occupied the space in our thoughts, which apparently it still does not want to leave. With the stories about the pandemic that managed to creep into every pore of humanity, it was a matter of time before some of them would get through the fashion trends. As you may know, earlier this year, streetwear brand Cloney made a copy of the Valentino design with the word Vaccinated instead of the usual brand name. But instead of filing a lawsuit for copyright infringement, Pierpaolo Piccioli, the creative director of the luxury fashion brand, did just the opposite.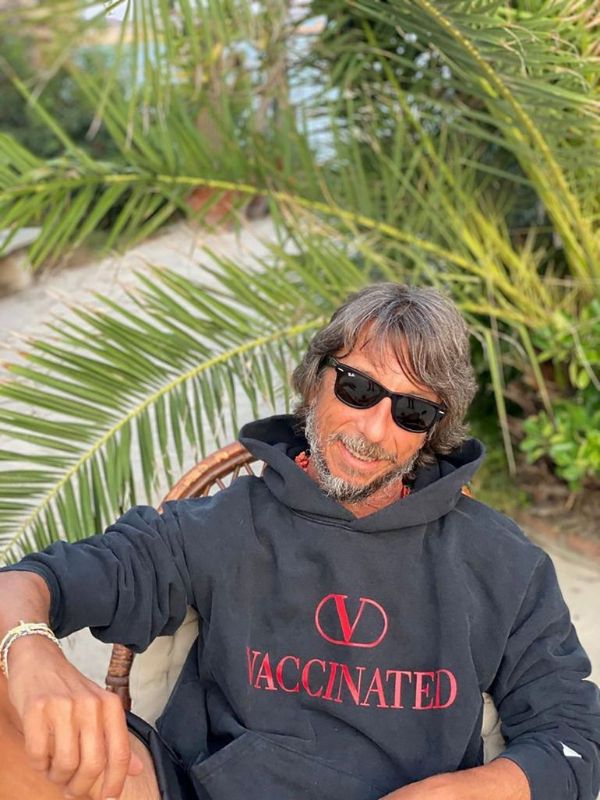 After buying the five remaining sweatshirts from the Cloney site, Piccioli offered them official cooperation, with one hundred percent of the proceeds from the sale of this creation, which costs $ 750, going to UNICEF and the World Health Organization, or their COVAX program.
The goal of this project is to provide Covid-19 vaccines to countries that have yet to receive their contingent. Commenting on this endeavour, Piccioli stated: "I did not want to steal the idea, although I am sorry that I did not think of it first." He also said that he managed to persuade Duke Christian George III, the founder of the Cloney brand, to donate this idea to the Valentino company, and then added: "I can talk about ruffles and bows until the day after tomorrow, but sometimes, you have to use your voice to say something what you really believe in, and I think it's our social responsibility to get vaccinated. Being unvaccinated is not a symbol of freedom. It is a symbol of disrespect for all the people around you. "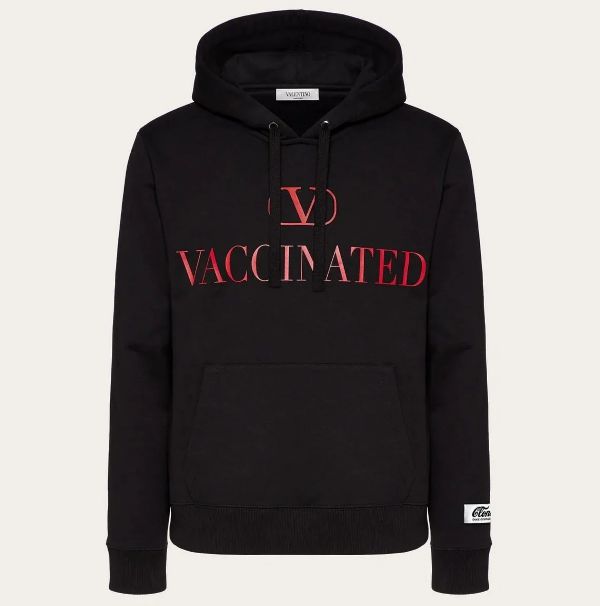 Earlier this year, Piccioli, as well as Lady Gaga, posted photos on Instagram wearing copied versions of the sweatshirt, while the original can be purchased through the official Valentino website.