The long wait for the GMC Hummer EV SUV is finally over - deliveries are expected to begin later in the next two months…
The Detroit automaker began production of the SUV variant of its wildly popular electric vehicle at its Factory Zero plant on Monday, nearly three years after it was first launched, Car and Driver reports. The first examples built will be the sold-out Edition 1, which should start arriving to owners later this quarter.
This was announced on Monday by the global vice president of this brand, Duncan Aldred. The company currently has a production backlog of 90,000 Hummers, according to the magazine, which could explain why it stopped taking orders for the incredibly popular EV late last year. The backlog is said to be split evenly between the SUV and truck (or, as the brand now calls it, SUT) variants. Both Hummer EVs, along with the upcoming Sierra EV Denali, will be built at the Zero plant.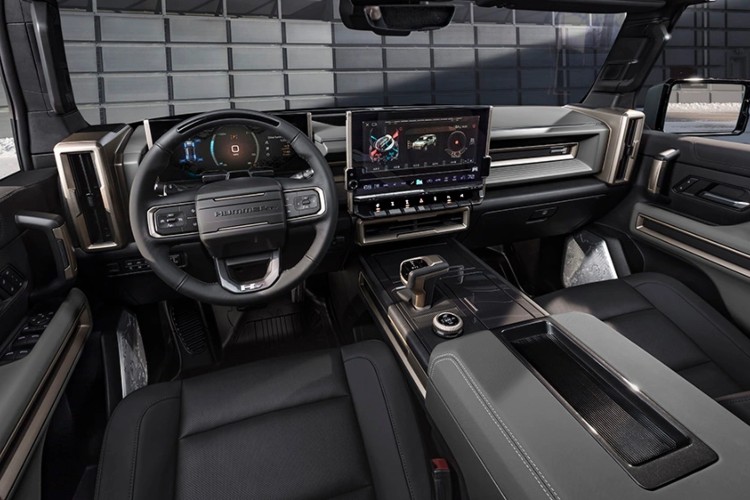 The Hummer EV SUV may have a slightly different shape than its sibling, but it's still a behemoth that now runs on batteries. The Edition 1 is built on the General Motors Ultium platform and will have a three-motor drivetrain – one engine in the front, two in the rear – that will put out a combined 830 horses and 15,640 Nm of torque to its four wheels. Despite its imposing stature, the EV will still be able to sprint from zero to 100 km/h in 3.5 seconds when the "Watts to Freedom" mode is engaged. GMC also says it will have a range of 300 miles and will offer quick charging when your battery is low. As with the SUT Edition 1, it is available in just one colour: Moonshot Green Matte.
After the release of 1, two versions of the Hummer EV SUV will be available. The "entry" EV2 will have a twin-motor drive that will generate 625 hp and 10,064 Nm of torque, while the EV2X will have the same three-motor drive that produces 830 hp and 15,640 Nm of torque, just like the 1 edition.
Orders for both versions of the Hummer EV are still closed, but expect that to change as the company starts to catch up on backlogs. When you can order the SUV version again, the price will start at $84,650. That's not cheap by any means, but it's a lot less than the price of the first Hummer EV SUV that went on sale this past weekend. That specimen was auctioned by Barrett Jackson for $500,000, with all proceeds going to Tread Lightly!, a non-profit organization dedicated to promoting outdoor recreation.