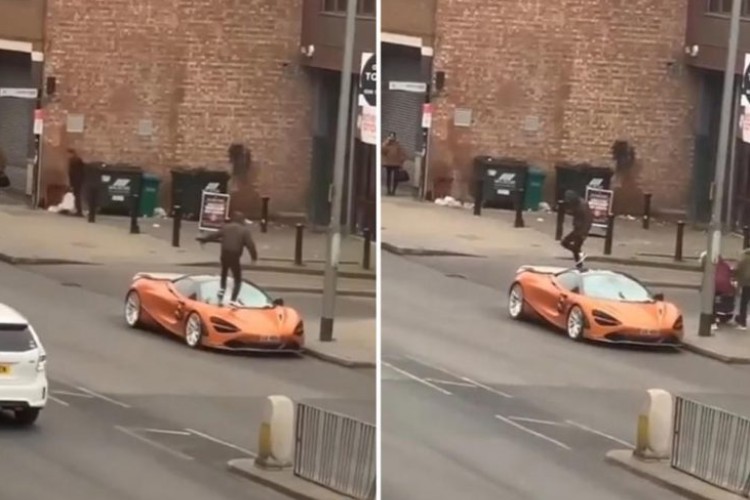 The struggles of owning exotic cars go beyond just paying service bills that bring tears to our eyes…
Even if you're lucky enough not to have your supercar run over by a parking attendant, there's always the risk of vandalism, which has become more common in recent years. We recently came across a video on Instagram where a hooded man can be seen jumping onto a parked McLaren 720S with the clear intention of causing damage. Although there is very little information available about the incident, what we could gather is that it took place in Uxbridge, England. The video was originally posted by a person named George Gehdu whose Instagram bio says he's a supercar dealer and 720S owner.
While the rioter was caught by the police immediately after the incident, the vandalism was already done. The extent of the damage is unknown, but a person can be seen jumping onto the front and windshield hard enough to damage both, then moving onto the rear wing of the car, which may also have caused damage to its actuators.
Furthermore, the right-side mirror of the supercar's side mirrors also appears to be broken. All of this easily adds up to $25,000 or more in damages; the powerful supercar currently has a starting price of more than $310,000 in the US. We don't know if the vandal is a lost lover venting his anger on an expensive supercar after a bad Valentine's Day party or simply a dirtbag fuelled by rage and jealousy. However, the issue of supercar vandalism has become a real threat. The internet is full of such stories. What a shame!