Spanish tennis star Rafael Nadal is a passionate yachting enthusiast.
As we find out, Rafa bought The Great White Sunreef 80 Power yacht three years ago for his thirty-fourth birthday, personalised it to a great extent, which cost him 4.5 million pounds.
With 400 square meters of space, the yacht is designed for long cruises and can accommodate up to 12 people. It is powered by two 1,200 hp engines that allow it to reach a top speed of 24 knots or a cruising speed of 14 knots.
All Sunreef yachts are completely customized, every detail depends on the customer's taste and no two boats are exactly the same. Everything from floors, layouts, naval power, and of course, toys and colour schemes can be carefully customized.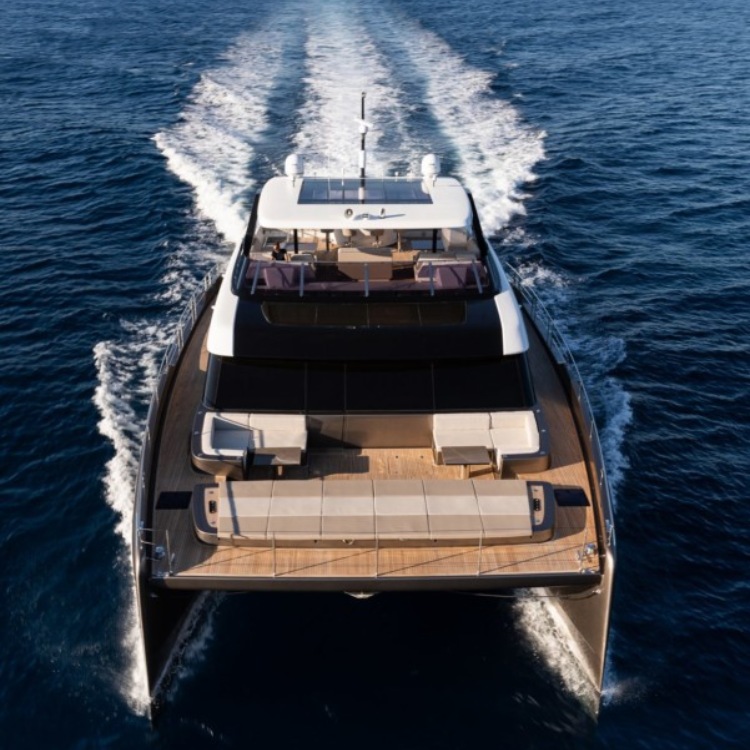 The Sunreef 80 can be equipped with a garage to hold smaller boats, jet skis or other water toys, while it also has various configurations available for living spaces, suites and dining rooms.
Speaking about his purchase, Rafa stated: "As someone from an island, sea has always been a part of my life and it is no secret that I love it. Every time I'm at home, I try to enjoy the time on board as much as possible."
Also worth noting is the fact that Rafael Nadal has a net worth of $ 220 million which allows him to buy the yachts of his dreams.