Managing this luxury yacht is as simple as browsing Instagram.
We have seen so many luxury superyachts that it is time to make some changes and focus on "smart" options. The Horizon Yacht FD90 is a striking example of how technology can be more attractive than size when applied properly. The fantastic FD90 shows luxury and technology in equal measure and boasts a system that allows you to control internal functions, just like in a smart home. The highlight of the FD90 is certainly the Jung automation system, which is usually seen in luxury homes and rarely on yachts.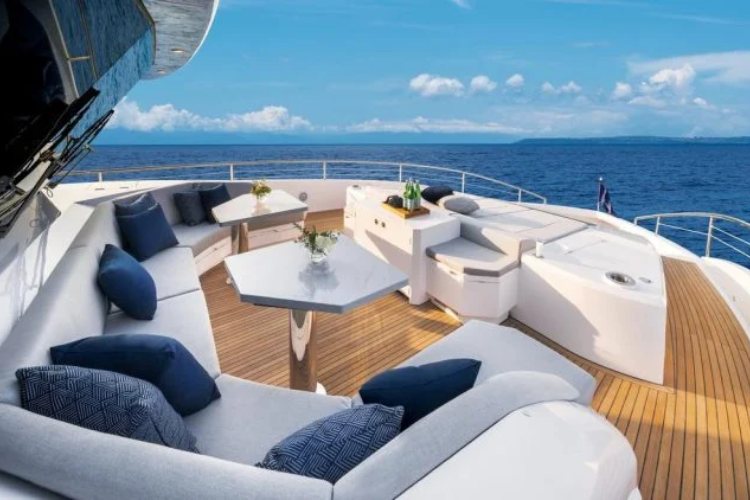 Wealthy boat owners will own an elegant-looking yacht and control it in the most leisurely way possible. You can also control lighting, sound, blinds, entertainment and temperature with the touch of your finger on your tablet or phone. In addition to state-of-the-art technology, the FD90 will amaze you with its four-cabin layout and celestial saloon accessed via a floating staircase. Other exclusive features that will satisfy guests and owners alike include an enlarged deck for outdoor living. The beach club can be turned into a sleeping area by turning a deck chair into a bed.
The main salon looks magnificent thanks to the floor-to-ceiling windows. The furniture looks subtle and modern, with walnut finish, black glass and black lacquer for an elegant look. Cool technology is reappearing with a full-length smart glass wall for privacy. The FD90 is the most popular model in the esteemed FD series and is fast becoming one of the most sought-after motor yachts in the world.