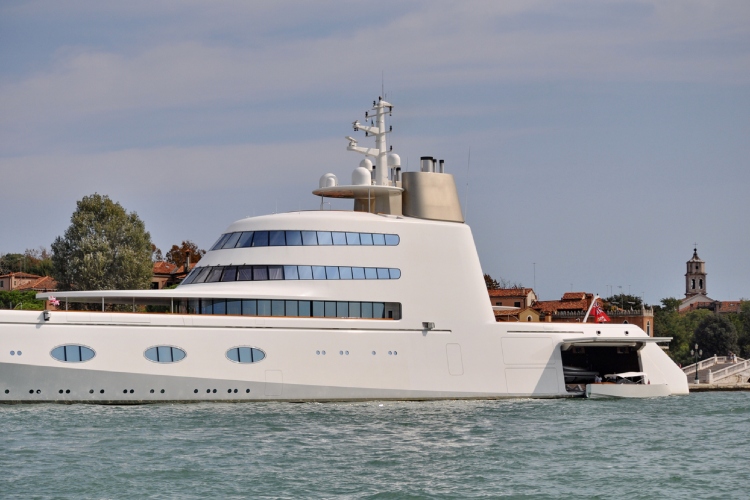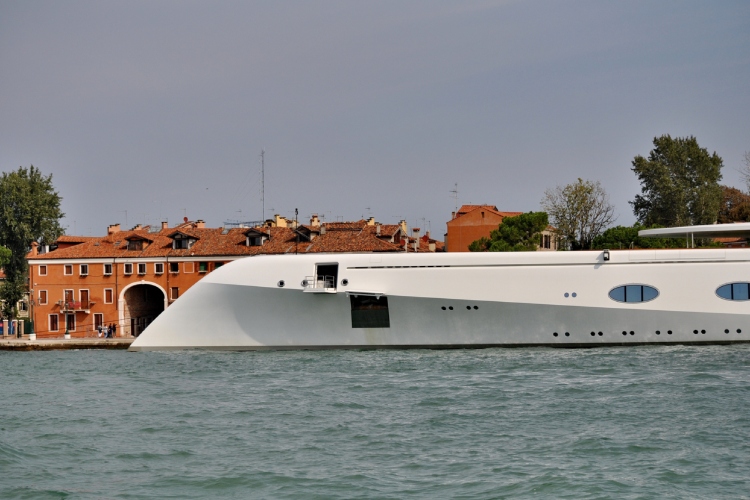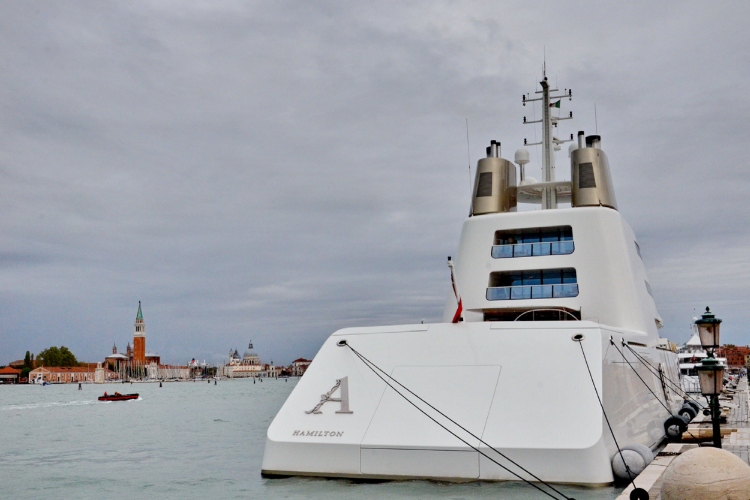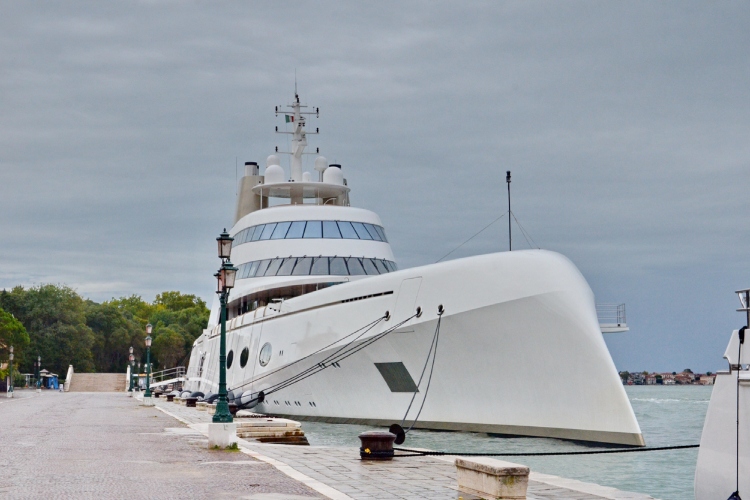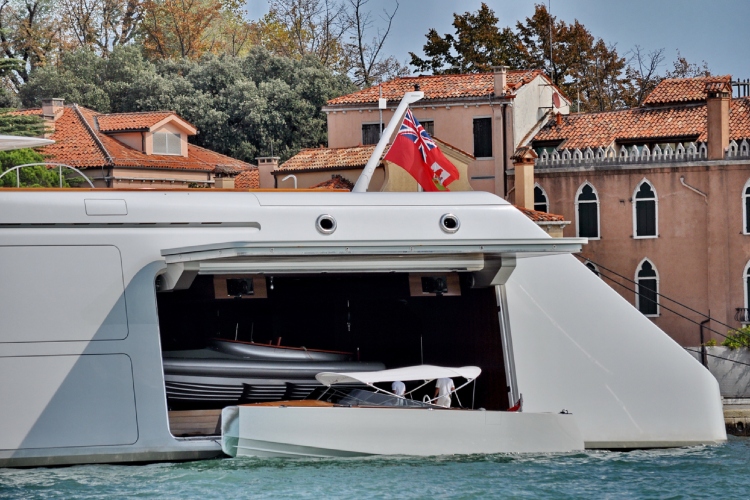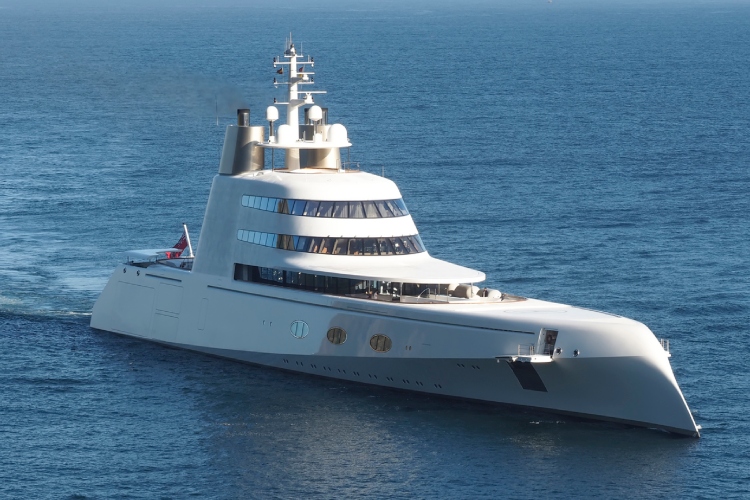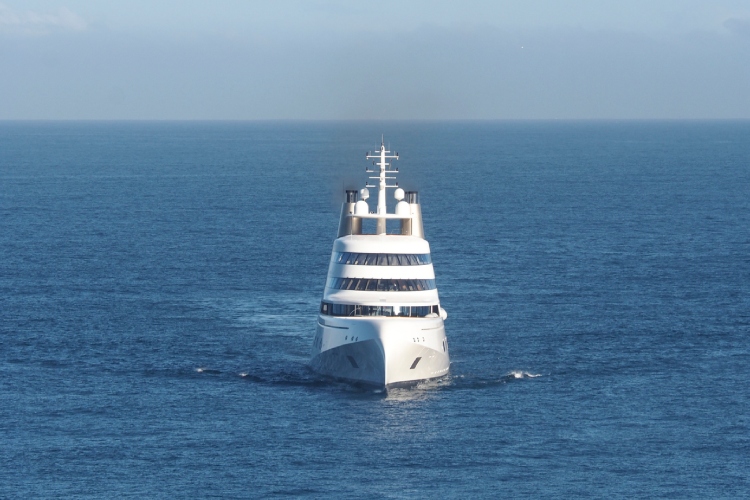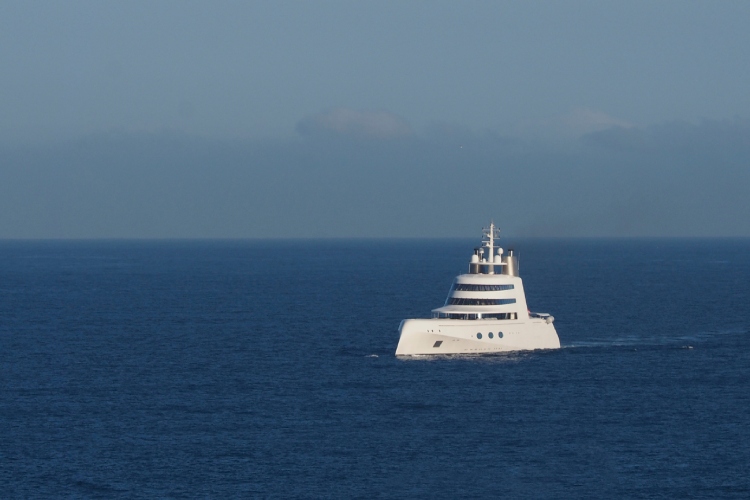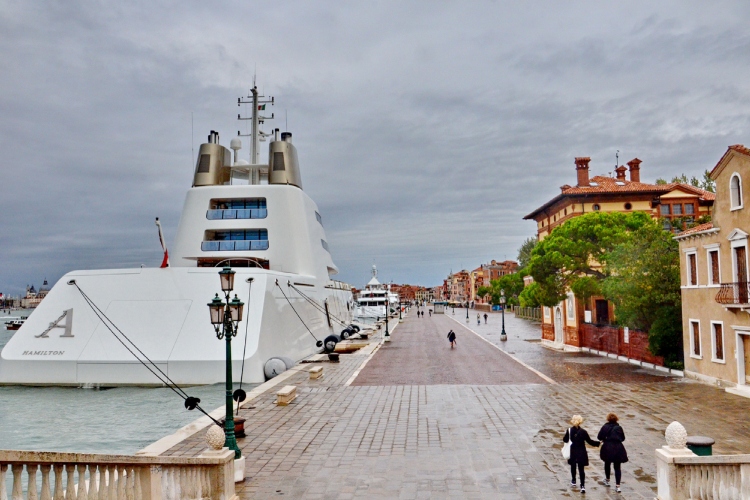 Superyacht "A" can be called the ultimate masterpiece in the field of design, and is considered one of the finest yachts in existence...
It is the work of Philippe Starck and is truly unconventional, due to its "overturned" hull and unique exterior aesthetics. The luxury yacht, 119 meters long, has a whole range of unique amenities, including innovative engineering and design, as well as three swimming pools that have their own water flow. It also has two unique 11-meter tenders, the Open and Limo models, which are also the work of design genius Philippe Starck.
Its interior is modern and refined in design, with exquisitely assigned functions in the space, wooden finishing touches and numerous other details, such as a glass roof that overlooks one of the swimming pools.
It is powered by twin 6035hp MAN RK280 Diesel engines, and is capable of a speed of 23 knots, with a nautical range of 4250 nm. This yacht has the latest equipment when it comes to navigation and entertainment, and is ready and equipped for all the actions its owners want. It offers unparalleled comfort and convenience in travel, with advanced stabilizers and insulation. Superyacht A has enough room for fourteen guests, in one owner's suite and six guest suites, and has enough room for 37 crew members, who work day and night on it to keep it immaculate.
By the way, Russian businessman Andrey Melnichenko gave this yacht to his wife Sandra. When the work on the interior decoration of this yacht was carried out, Sandra participated in every step of the design, choosing the materials and all the necessary details. She knew exactly what kind of space she wanted on her yacht, which we can see from the ingeniously designed and ultra-spacious walk-in closet she designed. Her grandiose and glamorous wardrobe is located in the master suite of the yacht and can be unlocked with a fingerprint!
The entire yacht exudes elegance and luxury, which is the true embodiment of modern and timeless style. Every detail on the yacht is well thought out and has a purpose. Although the life of the Russian rich is mostly hidden from the public eye, Sandra shared several pictures of her yacht.
D.Ć.