Your new summer watch...
Chanel pays homage to the designer herself, Gabrielle Chanel with the launch of the limited-edition Mademoiselle J12 watch.
Described as graphic and unusual, the new Mademoiselle J12 Chanel watch pays homage to the elegance and essence of the iconic brand, while maintaining their contemporary approach to style. In contrast to the classic look of past Chanel watches, the new J12 captivates with a comic-style image of Coco Chanel taking over the face of the watch, while her hands move day and night with pointed fingers showing the time.
Featuring her image on the dial, the signature black and white timepieces are inspired by a picture of the legendary and inimitable designer in the garden of her villa in the south of France, wearing a signature striped Breton blouse and elegant button-down trousers.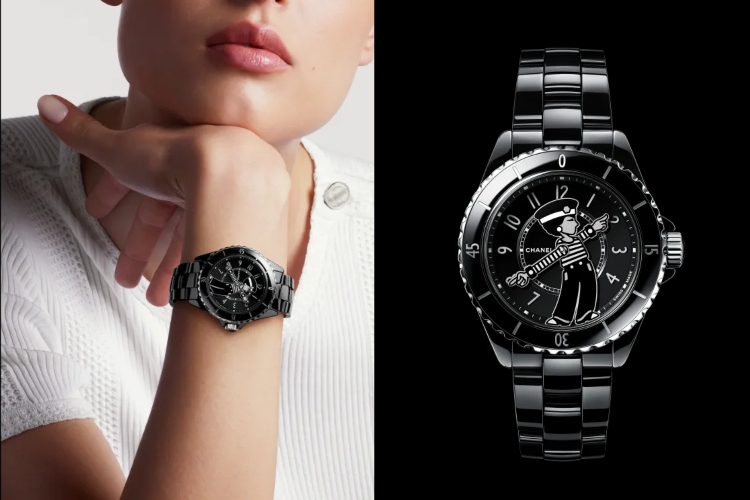 Both watches are equipped with a self-winding calibre 12.1 movement designed by Swiss manufacturer Kenissi and arrive in a sapphire crystal case. The black option is adorned with a lacquered dial, alongside a highly durable black ceramic bracelet, while the white iteration is its contrasting twin. You can find out more about the new Chanel Mademoiselle J12 La Pausa watches on the website of the luxury brand.