Take a deep breath, feel the smell of the pine forest, precious air filled with sea aerosols, experience serenity, listen to the chirping of birds, the sound of the waves ... and really in that moment, you will understand why Lošinj is one of the most fascinating healing places in the world.
Melissa Mettler is the corporate director of the spa and wellness brand Lošinj Hotels & Villas, whose jewels in the crown are the luxury hotels Bellevue and Boutique Hotel Alhambra, located in the crystal clear bay Čikat on the Croatian island of Lošinj. There, in a dense pine forest and among wild medicinal plants whose essential oils permeate the air full of marine aerosols, a new wellness experience is born, in accordance with the most modern principles and rich experience that Melissa Mettler, an international consultant in the spa and wellness industry, gathered working with leading luxury brands in the world.
Lošinj is known as a place that heals. What is your experience of the island?
Lošinj is one of the most fascinating healing environments in the world. Indeed, such a place does not exist anywhere else, it is the perfection of natural healing elements that all happen at the same time. Lošinj has an unusually high concentration of minerals and more than 800 species of plankton in the sea, and when combined with warmer water that evaporates faster and a unique wind system, the result is air saturated with marine aerosols. Such aerosols are then combined with essential oils from our 1200 species of medicinal plants and Aleppo pines! That's amazing. You are literally breathing the healthiest air on the planet! Only from that do we have valuable benefits.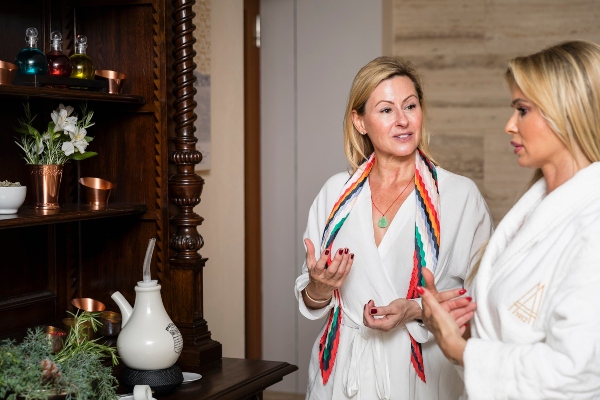 What motivated you to accept the position of director for wellness and spa brand Lošinj Hotels & Villas?
I knew that Lošinj was a special healing place, but when I came I really started to study nature, and the significant scientific background of everything. With the rich therapeutic heritage of Lošinj, and the story of recovery and healing for more than a century, I could not miss the opportunity to create a modern wellness concept here. In the 32 years I have been in this business, I have not encountered so much potential. The world must find out about Lošinj, if it hasn't already.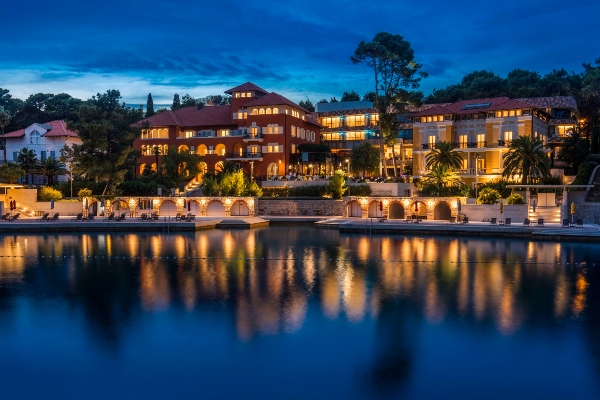 What is your personal wellness philosophy? Do you rely on intuition and feelings when creating wellness concepts?
I think that the word "wellness" is used too little, and it is not well defined. For me, wellness is all that brings joy and, ultimately, health. These are collective practices and habits that result in the liveliness and energy needed to bring the body and spirit to the optimal height of existence. Our industry complicates it too much. My advice is - move around, eat fresh and nutritious foods, do the things that make you happy. You, as an individual. I don't think that "one size fits all". The greatest gift to yourself and your health is to understand your own unique design.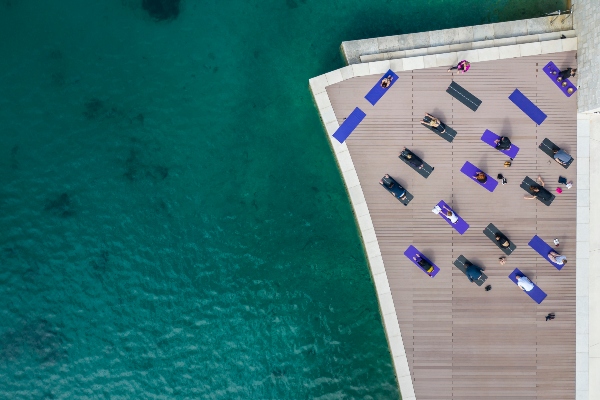 Of the concepts you have created for LH&V, which are the most impressive, and the most sought after?
For Lošinj, nature is a unique feature that distinguishes it from others. One hundred percent. The key to all wellness concepts was to bring these natural elements to the spa and bring the spa to nature in a modern, glamorous and experiential way. I immersed myself deeper in layered questions such as: "How can our guests experience nature, learn how it works and why it is healthy? How can we provide that with the most modern spa experiences? "
Surely the inhalation bar at the Boutique Hotel Alhambra has attracted a lot of attention. Haute Living (a luxury magazine based in Miami) included it in the "Most unusual and most unexpected spa experiences in the world" in the first week of its existence! It is our welcome ritual during which guests experience inhaling heated seawater with local aromatic herbs through a steam inhalation device. Thus, we recall the story of Kurhaus at the turn of the 19th and 20th centuries, when health tourists reported to the Kurkomission when they arrived on the island, and their first therapy would be similar.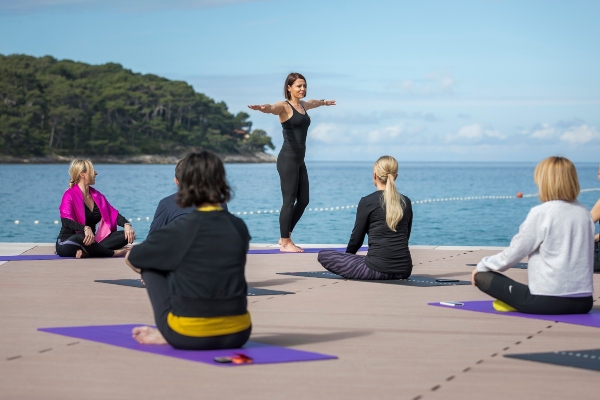 We work with local "herbal whisperers" to distil Aleppo pine oil from our forests for immune-boosting treatments. We have detox drinks from Bellevue's distillery made from local herbs and flowers, which are delivered to our guests every day by our spa "muse" who wanders around the hotel. Also interesting is our meditation called "Free Diving Meditation", where in Bellevue we teach guests how to manage their breath and the power of the breath. Then they can try their skills in practice during the experience of free diving with Daniel Gospić, the world champion in free diving who lives here in Lošinj.
You have created some of the most glamorous and prestigious health and spa experiences in the luxury sector worldwide. What did you learn doing that job?
I learned that people want to feel the place. The modern wellness traveller wants wellness experiences that have both soul and results. Whether it's personalized aromatherapy with a master perfumer in Saint Tropez or an underwater yoga massage with a local shaman in Mexico, maybe floating down the Thames in London on the only luxury river boat built to be a spa. Something I can't experience anywhere else, because there are brands everywhere in the world. Brands are ego. Brands are not memorable. Of course, we have fantastic brands as partners! Absolutely, we can't do without them. But finding a unique way to apply them and how to achieve wellness that is relevant to the feeling of where we are, is the key.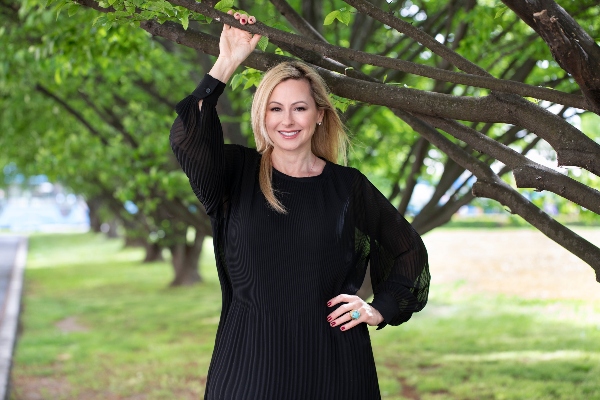 What does luxury mean today?
Modern luxury for me revolves around connectivity. It is not complicated, it is personalized and gives meaning. Luxury is emotion and passion played in the environment of an authentic top class, in which everything we see, touch, taste and feel is pleasant. Perfection lies in the details.
In your biography, you say that you were baptized in the thermal waters of the Bad Ragaz spa in Switzerland. What is the background to that story?
My mother was American and my father was Swiss. Although I grew up all over the world, my father insisted that I be baptized in his mother's hometown, Bad Ragaz. And they only use thermal water from the spa! I have been a spa baby since the beginning.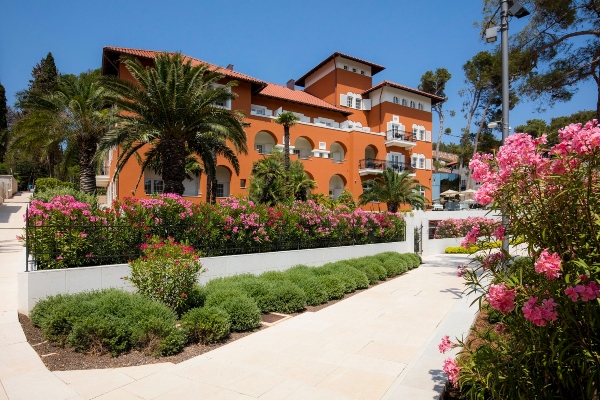 And finally, when you have time for a little personal wellness, what is your private recipe?
One day of delicious food, extraordinary wine, interesting company, laughter, dancing, breath-taking nature and, of course, an enchanting spa treatment!