Monaco is one of those rare places on this planet where an exotic Lamborghini supercar worth half a million dollars might not be fancy enough to attract attention.
Known as the playground of billionaires, the world's second smallest sovereign state is home to some of the richest people and has the highest average wealth per capita, so it's no surprise that some of the most expensive and rare cars can easily be spotted driving casually around the streets of Monaco. Recently, a video on the ExoticCarspotters YouTube channel showed the Prince of Qatar causing quite a stir by driving his ultra-rare Bugatti Divo hypercar, which is estimated to cost $6 million.
Although the windows of the limited-production Bugatti model are heavily tinted and the person behind the wheel cannot be seen in the video, the folks at ExoticCarspotters claim that it is the Prince of Qatar, Sheikh Joaan bin Hamad bin Khalifa Al Thani.
Driving leisurely through Casino Square in Monaco, Divo was accompanied by two Audi SQ7 SUVs and bodyguards protecting the prince. In the video, onlookers and car enthusiasts can be seen desperately trying to photograph and film the rare hypercar.
The Divo's carbon fibre body is finished in white, while it also features electric blue accents on the front fascia, clamshell panels and other parts of the hypercar.
Bugatti Divo was introduced in 2018. The hypercar is based on the Chiron model which is limited to just 40 examples and is named after French racing driver Albert Divo, who raced for Bugatti in the 1920s and won the Targa Florio twice with the legendary Bugatti Type 35 racing car.
The Divo is only offered to existing owners of Bugatti cars. The company said that the average owner has, statistically speaking, 2.5 Bugatti cars in the garage: one to drive, one to keep and one to order. It launched with a starting price of $5.8 million, but adding a few optional extras would easily push the price over $6 million. However, all 40 examples were sold even before the hypercar made its public debut. It's powered by the same monstrous 8.0-liter V16 engine found in the Chiron that produces 1,480 horsepower and 1,600 Nm of torque.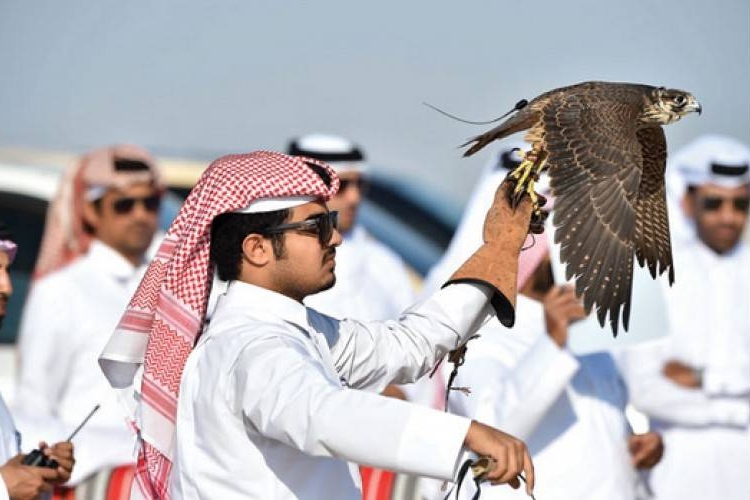 Who is Sheikh Joaan bin Hamad bin Khalifa Al Thani?
Sheikh Joaan bin Hamad bin Khalifa Al Thani is the fifth son of the former Emir of Qatar. The 36-year-old is the president of the Qatar Olympic Committee and is famous for marching in the Bastille Day military parade in Paris in 2007. According to some reports, the Qatari prince has a personal net worth of around $2 billion.