According to the leaders of the brand, sales in the first quarter of the year are 62% higher compared to the same period last year…
"Rolls Royce Motor Cars started strongly this year, which is reflected today, in our first sales figures, which are the highest in our 116-year history. With robust order books across our range, and especially related to the new Ghost and Cullinan models, sales are growing in key markets and at Bespoke Commissions at record levels, which shows that our business is in great shape. We have every reason to be optimistic for the rest of this year, "said Torsten Müller-Ötvös, CEO of the Rolls Royce.
Between January 1st and March 31st this year, the company delivered 1,380 vehicles to its customers, which is 62 percent more than in the same period during 2020, exceeding the record of the first quarter of 2019. Sales growth can be seen in all markets, but is most evident in China, the United States, and Asia.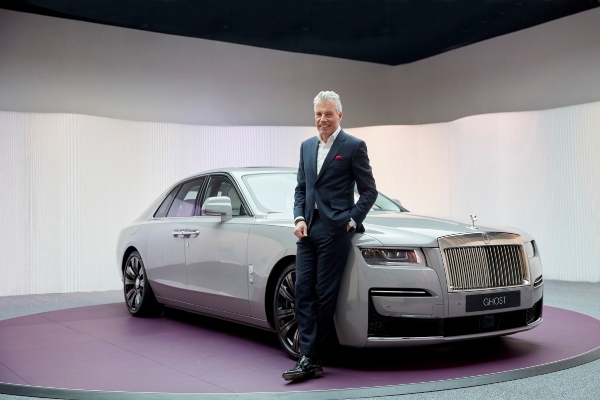 Demand for Rolls Royce models is on the rise, especially with the launch of a new Ghost last year and an ultra-luxury SUV, the Cullinan, whose order books spill over into the second half of 2021.
Bespoke commissions maintain their record levels, seen in 2020, with a large number of exceptional individual models ready for delivery, including the Koa Phantom and the Iridescent Opulence Phantom. All 20 copies of the Phantom Tempus Collection line went to their customers from all over the world.
Commenting on the results, Muller-Otvos said: "We have responded to recent challenges with our usual boldness, imagination and inventiveness, which is further strengthened by careful planning and a relentless focus on the needs and desires of our clients. Every member of our amazing team, both at Home of Rolls Royce in Goodwood and in the rest of the world, has played a key role in creating these results. Their skills, talent, dedication and enthusiasm make us who we are. "