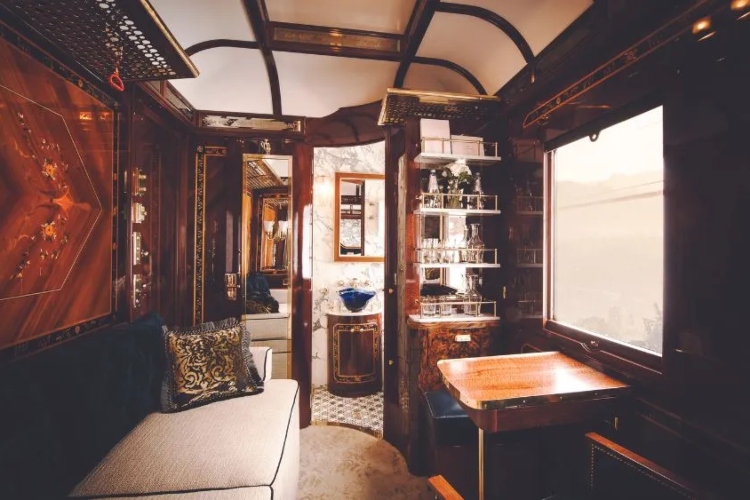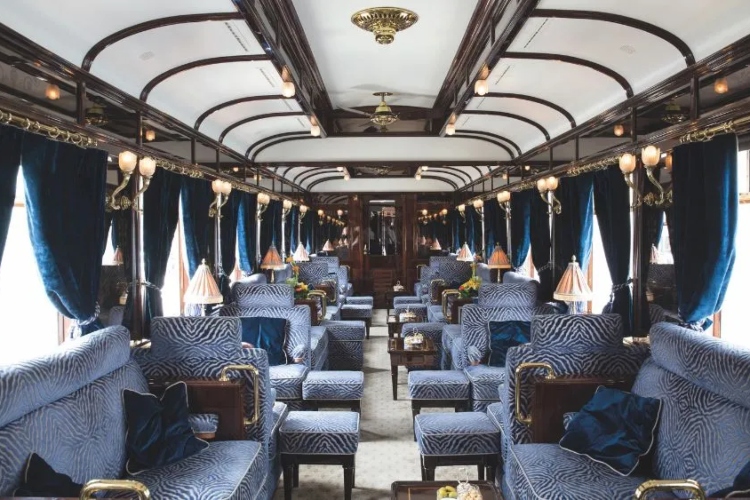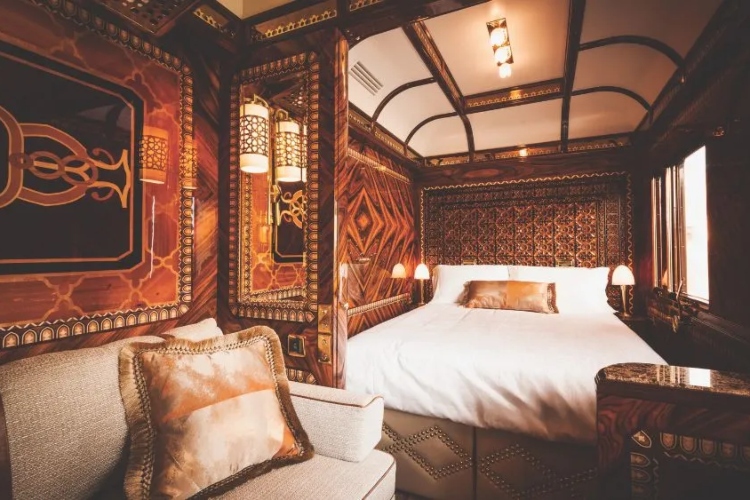 Embark on the latest Alpine adventure with the Belmond Venice Simplon-Orient Express...
Nothing says "winter break" like a trip to the French Alps. If you've always dreamed of experiencing the raw beauty of nature in the best possible way, we suggest you board the famous Belmond Venice Simplon-Orient-Express train and enjoy the most luxurious kind of snow-covered adventure.
The legendary train recently announced a new route that contains the joy of a sporty trip, with all the possible thrills of an Alpine adventure. From next winter, travellers will be able to choose from four winter adventures that span the journey from Paris to the French Alps, offering you an extraordinary view of the ice-bound winter landscape.
With a launch date scheduled for December 2023, the 17-car train will pass through untouched French countryside. Starting in Paris, in the evening you will be treated to a cocktail tour at Bar Car "3674", followed by seasonal dishes prepared by Chef Jean Imbert, who joined the company's culinary team earlier this year. The next morning, enjoy French-style pastries from the comfort of your cabin, overlooking the stunning Savoy region. A hearty brunch will be served before you take part in any alpine activities. There will, of course, be the opportunity to explore the world's best slopes, as you'll have access to three of the area's top ski resorts and terrain, including Mont Blanc; Courchevel and the three valleys; and Tignes-Val d'Isere.
The interior of the Venice Simplon-Orient-Express train exudes 1920s glamour. Think glossy cherry wood panelling in the carriages, velvet furniture and Art Deco decor. To further enhance your luxury journey, you can choose to stay in a new category of cabins, consisting of eight luxurious accommodations, which will also be introduced in 2023. Each Grand Suite will have its own marble bathroom, a lounge area that can be converted into a double or two twin beds and a 24-hour cabin steward. Additional amenities include complimentary kimono and slippers.
"Travel is back, but we all need to travel better... Our goal is to curate guest experiences that enrich the connections between our guests and destinations," said Roland Voss, president and CEO of Belmond, in a press release. "We will continue to uphold the legendary art of travel – leading the industry by setting new standards of luxury, defined by unique authentic experiences and genuine connections."
The highly anticipated trip to the French Alps comes not long after the Venice Simplon-Orient-Express revealed it will extend its annual season for the first time since its inaugural voyage in 1982. Usually, the train runs only from March to November. However, during December 2022, the brand offered 10 overnight trips to holiday destinations including Florence, Paris, Venice and Vienna.
Ready to board? A night in a Historic Cabin starts at $4,582 per person, and if you opt for one of the new Grand Suites, you'll need $8,837 per person.