We all dream about going on holiday, escaping our day-to-day lives, and having an opportunity to relax and unwind.
Getting away gives you a chance to recharge your batteries, re-energise and arrive back home in great spirits. To get the most out of your adventure away, planning and preparation is key.
For those where money is no issue, planning a luxury holiday can still be difficult, especially if you're after a getaway that will make you feel like a king or queen. Thankfully, we have you covered. Here are some of our top tips on how to find, plan and enjoy a well-deserved luxury trip.
Find the Right Destination
When it comes to luxury getaways, the most important thing of all is picking the right destination. For those who haven't got to worry about money, the world literally is your oyster! Because of this, finding a suitable hotspot can be trickier than you first thought. The best place to start is to decide what kind of holiday you're looking for. While some people are drawn to white, sandy beaches, others like climbing mountains or going skiing. If you're going with others, you'll need to sit down and work out what type of getaway everyone will get the most out of.
The time of year you go away can also make a huge difference. For example, if you're looking to frolic by the sea and sip cocktails, you'll want to do so when the sun is beating down, not when it's pouring with rain! It's always a good idea to check average weather forecasts first. That way, you can be confident you've picked a destination that aligns with your needs.
Have a Budget in Mind
If you're looking to jet off on a luxury getaway, you will know only too well it won't come cheap. However, that does not mean you should not budget all your expenses. Even those with money to splurge like to score a bargain if possible. There are ways to lower the costs with careful budgeting and planning.
Grab your smartphone and make a list of all the trip expenses that spring to mind. These include airfare, car rentals, food, entertainment, and shopping. When you do this, it will help establish how much money you should bring along for the trip. Remember, heading on a luxury holiday doesn't always mean you've got to break the bank. For instance, you may have credit card points that allow you to splurge on a more expensive getaway.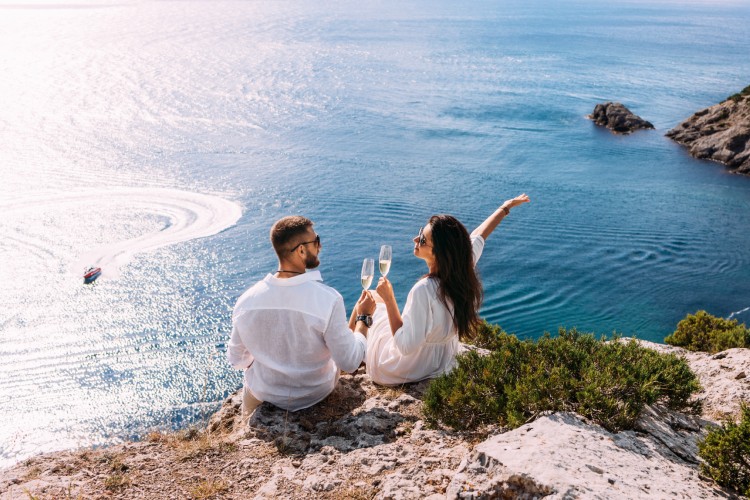 Create An Itinerary
When planning a luxury getaway, you need to think about the type of activities and attractions you'd like to get up to during your time away. If you're going to a bustling city, there may be a museum you want to visit. Those heading somewhere exotic may want to partake in watersports. It's wise to research your destination and check out what offerings it has.
Also, don't forget there will be downtime too. Rather than twiddling your thumbs in the hotel room of an evening, make sure to bring along your smartphone and tablet so you can keep entertained. You can play real feel progressive games including jackpot that are sure to keep you on the edge of your seat. Once you've got a loose itinerary in place, this will add structure to your luxury getaway.
Book Flights
Those booking a luxury getaway will want their holiday to start with a bang. Rather than slumming it in economy, it may make sense to book first class. If you're travelling long-haul in particular, you'll want plenty of space to relax onboard the aircraft, which will ensure you arrive at your destination well-rested and ready to have a trip of a lifetime!
Even with first-class flights, if you book them well in advance, you could save a ton of money. There are numerous factors that affect the total price of your flights. This includes the time of day you fly, whether you fly on a weekday or weekend, and the season. There are comparison websites you can use that can help you score the best deal on your flights.
Research Accommodation
If money is no object, you may want to splurge on luxurious accommodation that feels like a home away from home while on holiday. Whether you have dreams of staying in a magnificent villa or a penthouse suite, there are bound to be lots of accommodation options at your disposal to choose from.
Whittling down the list of accommodations can be exhausting. To make things easier, have a think about what type of accommodation calls your name. For example, if you're going on a family holiday, you may want to hire your own pad for some much-needed peace and privacy. Like with flights, the earlier you book your accommodation, the more chance you have of saving money.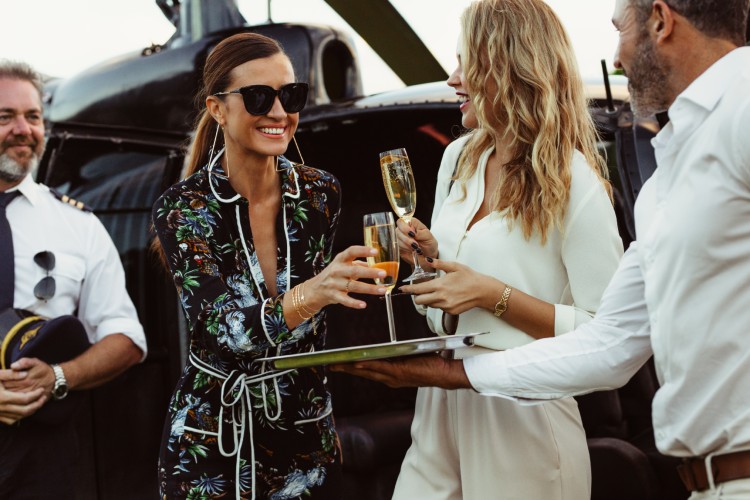 Consider Using a Luxury Travel Agent
While lots of people enjoy having full control and say over their luxury getaway, others prefer to leave it up to someone else to do all the planning and prep. If you fall into the latter category, why not consider hiring a luxury travel agent to help?
Luxury travel agents have the experience and expertise to book you a holiday of a lifetime. They will have helped many customers of the same clientele as you and given advice and tips to get the most out of the trip. Just make sure you pick a provider who has excellent communication and knowledge of the destination you want to go to.
Planning the perfect holiday is not an easy task. Even if you haven't got to worry so much about how much you spend on it, you'll still want to make sure you get good value for money. Whether a trip to the Bahamas is on the cards or you're more of a Bali fan, make sure you factor in plenty of time to research, research, research!
There are many important elements that go hand in hand with planning and booking a luxury trip. To ensure you have an unforgettable experience and arrive home fresh-faced and ready to take on the world, you can't go wrong by using our suggestions.